Home renos in the spotlight at Emard Lumber Project Show
March 30, 2022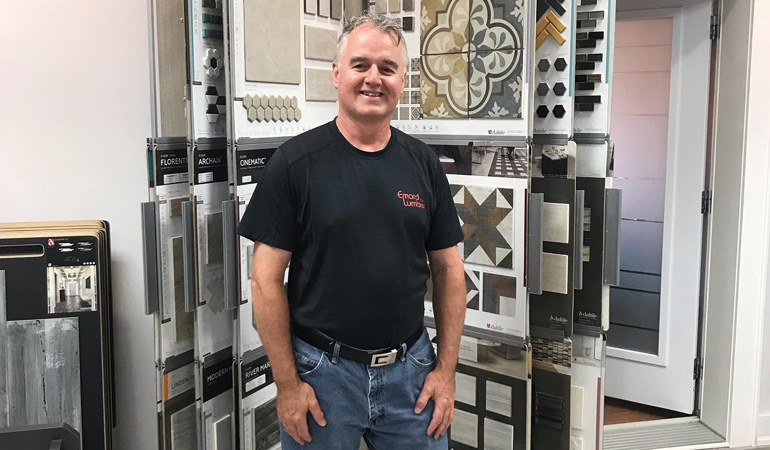 Residents will be able to discover the latest trends in home renovation and building projects at the Emard Lumber Project Show on Wednesday, April 13th at Cornwall Square.
The long-standing family-run business is hosting the show on the second floor of the former Sears store in the mall from 1 pm to 8 pm and upwards of 70 different companies will be on hand showcasing their products. Admission is free.
"The show will have a bit of everything, from power tools and siding to roofing, kitchen products, vanities, doors and windows and more," said Sylvain Martin of Emard Lumber.
In past years, the Project Show has been limited to contractors only but Emard's decided this year to open it up to the general public as well. The massive show space and accessible location at the Cornwall Square makes it an ideal venue for an event of this type.
"With new construction and renovations, we know it's going to be a busy year," Martin added. "The show offers a great opportunity for people to get some new ideas for the home and research different products."
The various exhibitors will be featuring products that are available directly through Emard Lumber, making it easy for people to turn their ideas into reality.
Attendees to the show will also have a chance to win over $1,000 in Emard Lumber Gift Cards to help with that next renovation project.
Additional information
The Emard Lumber Project Show will be held on Wednesday, April 13th from 1 pm to 8 pm on the second level of the former Sears store in the Cornwall Square. Admission is free and there is also free parking at the mall.
For additional information on the show, please visit the Emard Lumber Facebook page or contact Emard Lumber at 613-932-5660.
About Emard Bros. Lumber
Founded by Joe and George Emard in 1925, Emard Bros. Lumber is now in its fourth generation as a family business. From its origins as a small lumber mill and window manufacturer, to its present day 10,000 square-foot hardware store and accompanying 10 acres of lumber and building supplies, Emard Bros. has developed a solid reputation as both a contractor store, and the consumer's first choice when it comes to new home building and renovating.
In addition to their flagship location at 840 Tenth Street, Emard Bros. Lumber also recently opened a new store at 63 Dickinson Drive in Ingleside.
For additional information, please visit the Emard Bros. Lumber website.
#ExploreCornwallON
Looking for other fun things to do in Cornwall? Check out the Explore section of our website for other fun-filled activities to keep you busy. Better yet, consider extending your stay with a night at one of our great accommodations!
Got a question?
Got questions? Need recommendations? We're here to help! Call or text us at 613-938-4748 or email us at info@cornwalltourism.com and we'll be pleased to help you with any questions you may have!
Also make sure to check us out on Facebook and Instagram for updates and more great reasons to visit Cornwall!