Jazz all-stars close out Cornwall Concert Series season
May 1, 2023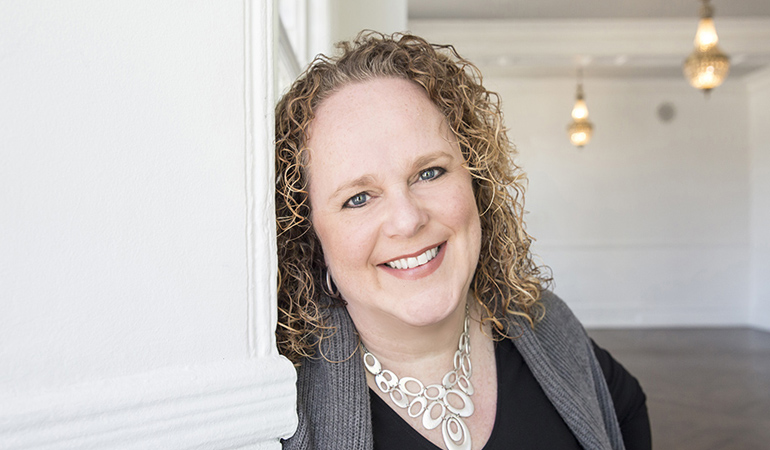 The Cornwall Concert Series closes out its 2022-2023 season on Saturday, May 6th with the Heather Bambrick Quintet.
The Juno-nominated vocalist Heather Bambrick has collaborated with Fred Hirsch, Gene DiNovi, Guido Basso, Rob McConnell, Peter Appleyard, Phil Nimmons, Dave Young, Ian Shaw, Mike Murley, Robi Botos, Ofra Harnoy, the Toronto Symphony Orchestra, the Newfoundland Symphony Orchestra, and many others
Heather's live performances have been described as "what happens when Ella Fitzgerald meets Carol Burnett at a Newfoundland Kitchen Party!"
As a born-and-raised Newfoundlander, Heather uses her East Coast charm to welcome the audience in to a true show. Heather is a musician's singer, operating at the top of her craft. She brings together top-notch musicians (internationally considered to be some of the best in their field), wide-ranging repertoire (including everything from jazz standards and impressive original compositions, to reimagined pop tunes and Newfoundland folk songs), interesting and unique arrangements, and outstanding stage presence and humour to create a show that is entertainment at its finest!
As Heather herself puts it: "People often feel a need to 'connect': to music, to stories, to artists, and to each other. I like to make that connection through music, stories, laughter, and true entertainment. As an artist, I feel it's my duty to ensure audiences are entertained and engaged through and through. There are a lot of people who crave that feeling of getting lost in a show – and I want to give it to them."
Heather has released four solo recordings, all of which were nominated for Jazz Recording of the Year at the East Coast Music Awards, including You'll Never Know, which was also nominated for a Juno Award for Vocal Jazz Recording of the Year. Her most recent recording, Fine State (2019), was praised by critics and fans alike as her best work to date.
Heather is also one of Canada's top voice actors and an award-winning broadcaster, hosting and producing shows on JAZZ.FM91 in Toronto for almost 20 years.
The musicians included in the quintet are some of Canada's most recognized jazz all-stars. Trumpeter Chase Sanborn is originally from the New York area, and is an alumnus of the Berklee College of Music in Boston. Currently based in Canada, Chase is a veteran session musician and a mainstay of the bustling music scene in Toronto. He has toured and performed with Ray Charles, Aretha Franklin, Diana Krall and many other Jazz and Pop artists. His recordings are mainstays on the CBC, JAZZ.FM91, and on radio world-wide. The late Toronto Star Jazz critic, Geoff Chapman, wrote that Chase's recordings are "illuminated by sublime statements and moments of aching poignancy. Creativity is front and centre here."
Ross MacIntyre is one of the most sought-after bassists on the Canadian Jazz scene. He attended the Berklee College of Music in Boston, and graduated from the University of Toronto's esteemed Jazz Studies program. Since then, he's performed with such elite musicians as Wynton Marsalis, Ed Robertson, Peter Appleyard, Chase Sanborn, Jim Cuddy, Hilario Duran, and more.
Ross has toured throughout North American, Europe, Australia, and Asia, with Universal recording artist Matt Dusk, as well as Juno Award-winners Emilie-Claire Barlow, Jesse Cook, Elizabeth Shepherd, Kellylee Evans, the Shuffle Demons, and Michael Kaeshammer.
Ross is the bass player on over 50 recordings, including several Juno Award nominees and winners. He has released a number of duo recordings under his own name, including "Green Edge Sky, Green Edge Sun" with pianist Mark Kieswetter.
Pianist Stu Harrison began his studies with great achievements in the world of classical music – that is, until his love of jazz took over and led his musical journey in a new direction. Upon completion of his studies at U of T, he was Music Director and Composer for Garden Brothers Circus, performing more than 1000 shows, to well over 2 million people. In 2016, Stu released his debut album – Volume 1 – featuring some of Canada's finest jazz musicians, including legendary players Terry Clarke and Neil Swainson. He followed this up in 2020 with Slow It Down – a critically-acclaimed duo album with celebrated vocalist Stu Mac.
Percussionist, composer, and producer Ben Wittman was raised in the creative and adventuresome atmosphere of Bennington College, Vermont in the '60s and '70s. Ben attended college at New England Conservatory of Music in Boston. While in Boston, Ben dug deeply into the music of Africa, Cuba, and Brazil. He moved to New York in 1993 where he honed his skills combining his love of world rhythms with songwriting and production. In late 2015, Ben moved to Toronto with his family, starting a new and exciting chapter in Canada. He has recorded and/or performed with a wide range of artists including Sting, Paul Simon, David Clayton Thomas, Paula Cole, Laurie Anderson, Erasure, Jonatha Brooke, Rosanne Cash: Jazz artists Laila Biali, Don Byron, Heather Bambrick, New York Voices: and world-music artists Eileen Ivers, Solas, Yungchen Lhamo, Natalie McMaster, Mamak Khadem, and Cathie Ryan.
Ticket information
Curtain is at 8 pm and all concerts are held at Aultsville Theatre.
Single tickets ($35) for all performances may be purchased in advance (cash or cheque) at TD Canada Trust (1 Ninth Street East), Jolly Tours (Eastcourt Mall), and The Squire Shop (113 Pitt Street).
Tickets are also available at the City of Cornwall Box office locations – Cornwall Aquatic Centre (100 Water Street East, Monday to Friday, 8:30 am to 4:30 pm. and Benson Centre (800 Seventh Street West, Monday to Friday, 7 am to 9 pm).
Single tickets may also be purchased at the box office on the evening of the performance subject to availability.
Additional information
For further information on the Cornwall Concert Series, please visit www.CornwallConcertSeries.com.
#ExploreCornwallON
Looking for other fun things to do in Cornwall? Check out the Explore section of our website for other fun-filled activities to keep you busy. Better yet, consider extending your stay with a night at one of our great accommodations!
Got a question?
Got questions? Need recommendations? We're here to help! Call or text us at 613-938-4748 or email us at info@cornwalltourism.com and we'll be pleased to help you with any questions you may have!
Also make sure to check us out on Facebook and Instagram for updates and more great reasons to visit Cornwall!