LOCAL LOVE: The Cornwall Tourism Instagram takeover
November 9, 2020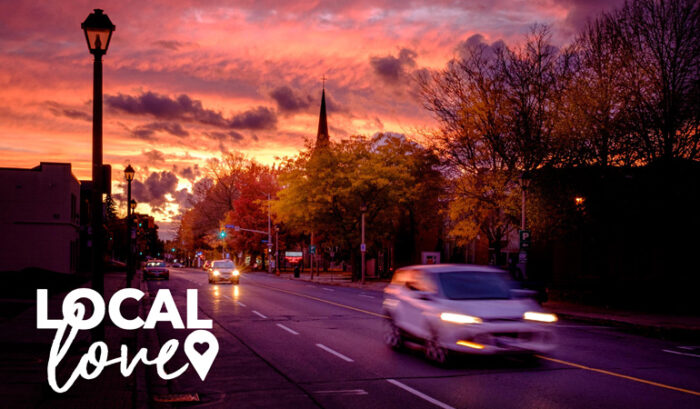 This holiday season, in these challenging times, supporting local is more important than ever.
Fortunately, in Cornwall, it's an easy concept to get behind. From restaurants to retailers and everything in between, Cornwall is home to an amazing mix of businesses standing ready to serve you.
There are so many great businesses and stories to share – and we want you to hear about them first hand! To that end, we're turning over our Instagram account (@cornwalltourism) to local business owners throughout the month of November.
Tune in for daily Instagram stories from local businesses as they gave you an inside look into their operations and showcase the great services and products they have to offer.
Check out the schedule below for who you can expect to see!
Instagram takeover schedule
Thursday, November 12 – Cailuan Gallery
Friday, November 13 – Life's Little Pleasures
Saturday, November 14 – dg vintage
Sunday, November 15 – Sip & Scoop
Monday, November 16 – The Modern Home
Tuesday, November 17 – Rush Hour Escapes
Wednesday, November 18 – Mrs. B's Gifts & Home Decor
Thursday, November 19 – Love and Lee
Friday, November 20 – Kid's Korner
Saturday, November 21 – Schnitzels European Flavours
Sunday, November 22 – Floral Expressions
Monday, November 23 – Play It Again Sports
Wednesday, November 25 – Esca Gourmet Pizza + Bar
Thursday, November 26 – The Kingslea
Friday, November 27 – Crush Lane
Saturday, November 28 – Truffles Burger Bar / Table 21
Sunday, November 29 – The Local Fill
Monday, November 30 – Simply Wellness
Tuesday, December 1 – Rurban Brewing
Wednesday, December 2 – Echo Trends
Thursday, December 3 – Cristill Rock Water and Coffee
Friday, December 4 – Pure Organic Spa
Saturday, December 5 – The Spicy Pearl
Sunday, December 6 – The Happy Popcorn Co.
Monday, December 7 – Stay tuned!
Tuesday, December 8 – Cornwall Square
Wednesday, December 9 – Aspen Spa
Thursday, December 10 – The Loft Salon
Friday, December 11 – Stay tuned!
Saturday, December 12 – Flowers Cornwall
Sunday, December 13 – Stay tuned!
Play it safe!
We all have a part to play in combating the spread of COVID-19. Residents are encouraged to wear masks in indoor public spaces and practice frequent hand washing and physical distancing. For the latest guidelines and restrictions related to COVID-19, please visit the Eastern Ontario Health Unit website.
#exploreCornwallON
Looking for other fun things to do in Cornwall? Check out the Explore section of our website for other fun-filled activities to keep you busy. Better yet, consider extending your stay with a night at one of our great accommodations!

Article by Kevin Lajoie
www.CornwallTourism.com