Local tourism organizations receive funding
June 25, 2020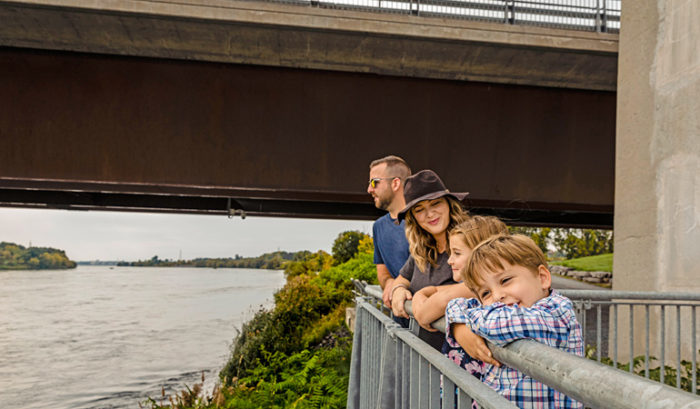 Cornwall Tourism and SDG Tourism will receive a combined $258,506 in funding from the Tourism Industry Association of Ontario (TIAO) to support economic recovery efforts in light of the COVID-19 pandemic.
The funding is part of a $30 million Regional Relief and Recovery Fund provided by FedDev Ontario to support destination marketing organizations across southern Ontario that have experienced revenue shortfalls since the start of the pandemic. Along with providing financial relief, the funds will also be used to support marketing efforts to encourage visitor and economic activity as the provincial economy continues to safely reopen.
"We are thrilled with this investment in our local tourism sector," said Cornwall Mayor Bernadette Clement. "These funds will help support our local recovery efforts and encourage people to explore all of the amazing things our region has to offer."
"We are very excited to be one of the destination marketing organizations to receive funding from the Regional Relief and Recovery Fund (RRRF) provided by FedDev Ontario. The hospitality and tourism industry has been one of the hardest hit by COVID-19, and this funding will allow us to assist local tourism assets on the road to recovery. The people and businesses of SDG are no strangers to hard work, and it is that dedication and work ethic that will get is through these difficult times," added SDG Counties Warden Frank Prevost.
Cornwall Tourism will receive $180,142 through the program while SDG Tourism will receive $78,364.
The funds will support marketing efforts in a staged approach with an initial focus on hyper-local activity (explore your own community) followed by more regional and provincial efforts. The two tourism offices are working on a number of collaborative projects to promote the region to both locals and visitors, including a new cycling adventure map.
Additional Quotes:
"Our tourism industry and the 1.8 million people it employs across Canada haven been hit hard by COVID-19, and we're here for them. This important partnership between FedDev Ontario and TIAO will help more people discover the wonders of their own backyards. Our message to the tourism sector and those whose livelihoods depend on it is clear: we've been here for you with significant measures, we're here for you now as our economy reopens and we'll get through this, together. We're working with you to support good jobs and help tourism come back strong."
– The Honourable Mélanie Joly, Minister of Economic Development and Official Languages and Minister responsible for Federal Economic Development Agency for Southern Ontario
"We're delighted to confirm today the names of the destination marketing organizations (DMOs) that will receive funding from the Regional Relief and Recovery Fund (RRRF). This financial support will help DMOs to communicate with travellers about the wide and diverse tourism offer throughout our province. It will help to showcase the extensive health and safety precautions being taken by businesses and operators as we move with caution reopen our economy and rebuild trust with domestic and international travellers. TIAO would like to thank Minister Joly and FedDev Ontario for their commitment to supporting the tourism industry whilst we navigate these unprecedented times."
– Beth Potter, Chief Executive and President of TIAO
About the Tourism Industry Association of Ontario (TIAO)
TIAO serves as the unifying voice of tourism in Ontario, with a membership collectively representing 188,000 businesses and 391,000 employees.
TIAO works proactively with stakeholders to resolve policy issues facing Ontario's tourism industry. For more information on TIAO, visit www.tiaontario.ca.
About the Regional Relief and Recovery Fund
The Government of Canada has introduced measures to support sectors affected by the COVID-19 pandemic, including the Regional Relief and Recovery Fund (RRRF), launched on May 13.
The $962-million fund, being delivered through Canada's regional development agencies, aims to support businesses and tourism SMEs across Canada that have been unable to access existing federal relief measures. For more information, please click here.