NEW TASTES: Wow India brings fusion flavours to Cornwall
May 7, 2021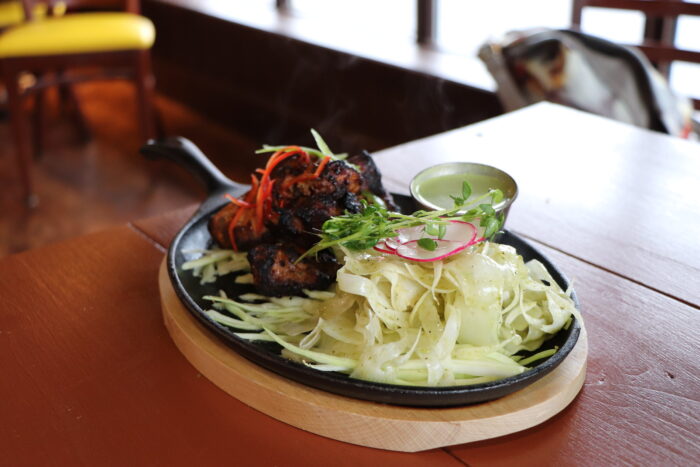 Cornwall's latest restauranteurs are taking a fresh approach to traditional Indian cuisine with their new restaurant, Wow India.
Chefs Boopathi Venkatesan and Ravi Nallusamy have known each other for thirteen years and together have over 35 years experience in the hospitality and culinary sector. They have traveled to some 80 countries, always trying the food and getting to know the culture. Their vast understanding and passion for the culinary arts is demonstrated in each of the carefully-curated menu items at their new establishment at 704 Fourteenth Street West.
"When I moved here I would often travel to Ottawa or Montreal for Indian food, which made me realize there was a great opportunity to offer quality Indian food in this area," Chef Boopathi shares. "And after being in Cornwall for 3 months I knew this was the place I wanted to live in, and settle down with my wife and kids."
Chef Boopathi was delighted by the welcoming community and saw potential for his dream restaurant to succeed. Much of that confidence is thanks to the growing population of diverse cultures in Cornwall, looking for quality ethnic cuisine and recognizing that people are always looking for something new and different.
Venkatesan is a Certified Executive Chef and national senior member of the World Association of Chefs Societies, sharing this title with only 3 other Chefs in Canada. In addition to his already impressive resume Chef Boopathi has also received certifications in plant based culinary techniques and hospitality sustainability, all while working towards his Master Chef.
The chef partners are using their skills to add the wow factor in all areas of their new culinary venture. Taking from their many travels, the chefs pride themselves on their fusion menu options taking inspiration from countries like Mexico, Italy and Turkey. The team is also committed to a sustainability model, using biodegradable take-out containers and working towards eliminating all plastic.
The chefs are anxious to be able to offer dine in options so they can showcase the traditional hospitality of the Indian culture and also to showcase the spectacular and fun plating presentations. Dine in options may eventually include a buffet should that be allowed.
The Wow India team is very passionate about the health benefits Indian cuisine provides and is excited to share that with their community.
"A fed customer is a healthy customer, is a happy resident," explains Venkatesan, "and that is our mission."
It's clear offering people a selection of healthy flavorful options is top priority for Wow India. The team achieves this by honouring authentic traditional preparation methods and using pure natural ingredients. Everything is homemade, fresh daily including naan whose ingredients are dry roasted and hand ground then baked in a traditional tandoor oven.
"The support has been amazing since opening on April 17," says Venkatesan. "People are very friendly and responsive to our menu."
This is encouraging for Chefs Ravi and Boopathi as they have plans to expand their brand across Canada in the near future.
For those that may be new to Indian cuisine, the chefs explain it is not necessarily spicy. The culinary experience is a flavorful one but the objective is to taste the flavours and reap the health benefits. You can request dishes as spicy or as mild as you like. The team is very accommodating to all spice and dietary requests, offering vegan, gluten free and vegetarian options.
Additional information
Wow India is open Monday to Thursday from 4 pm to 8 pm, Friday and Saturday from 12 pm to 9 pm and Sunday from 12 pm to 8 pm.
You can pre-order for curbside pick-up anytime or order online through Skip the Dishes.
For more information, please call 613-935-4800 or visit their website or Facebook page.
Play it safe!
We all have a part to play in combating the spread of COVID-19. Residents are encouraged to wear masks, practice frequent hand washing and physical distancing, and stay home if not feeling well. For the latest guidelines and restrictions related to COVID-19, please visit the Eastern Ontario Health Unit website.
#exploreCornwallON
Looking for other fun things to do in Cornwall? Check out the Explore section of our website for other fun-filled activities to keep you busy. Better yet, consider extending your stay with a night at one of our great accommodations!
Got a question?
Got questions? Need recommendations? We're here to help! Call or text us at 613-938-4748 or email us at info@cornwalltourism.com and we'll be pleased to help you with any questions you may have!
Also make sure to check us out on Facebook and Instagram for updates and more great reasons to visit Cornwall!