Shop local by purchasing gift cards from your favourite small businesses
April 2, 2020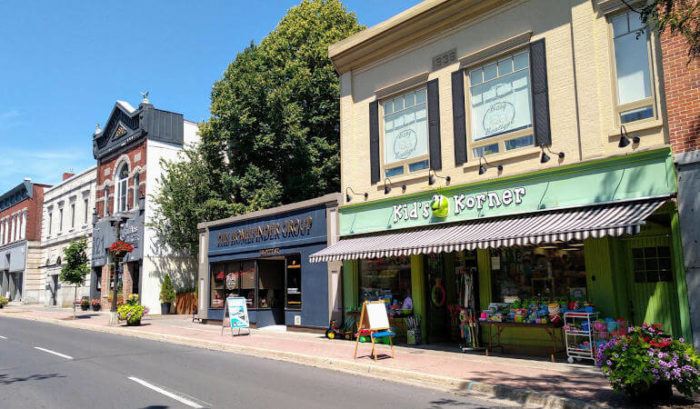 Kelly Bergeron has a lot of love for her hometown of Cornwall. That love has taken the shape of a grassroots effort to help local entrepreneurs in a very difficult time.
With businesses having to shut their doors as a result of the COVID-19 pandemic, Ms. Bergeron decided to use the Shopify platform to build a website that allows residents to support their favourite local businesses without leaving their home.
The website, cornwall-gift-certificates.ca, lets residents buy gift certificates from merchants which can then be used at a later date. Shoppers receive a confirmation email along with a uniquely-coded gift certificate for the business to be used once the Covid-19 situation eases and public health measures like physical distancing are lifted.
The initiative is quickly catching on, with over $13,000 in sales recorded in its first few weeks. Love and Lee is also selling their United Way #homebody sweaters through the platform.
"Even though we can't go physically go into a store or restaurant, people want to help out and they want to support small business," Ms. Bergeron said. "The groundswell of support from the business community and the public has been amazing. It's one way to help out in a very tough time."
At this point, over 160 businesses in Cornwall and SDG Counties are part of the website and it continues to grow.
The money collected through the website is distributed to participating businesses every couple of days.
The innovative campaign is already getting attention beyond Cornwall's borders. Shopify CEO Tobi Lütke commended Ms. Bergeron for her efforts in a tweet and several cities, provinces and countries have also followed Cornwall's lead in creating this type of program.
"It's a great example of using technology to help others," Ms. Bergeron added.
#SupportLocal
Help support Cornwall and area small businesses buy purchasing a gift certificate for future use!
Click here to access the website
Article by Kevin Lajoie
www.CornwallTourism.com
Visit Choose Cornwall's COVID-19 Business Digest for up to date resources and information.