Spring webinar series announced
May 5, 2020
The Cornwall Business Enterprise Centre recently announced their 2020 Spring Webinar Series, in partnership with RBC, MNP, and Cornwall Tourism.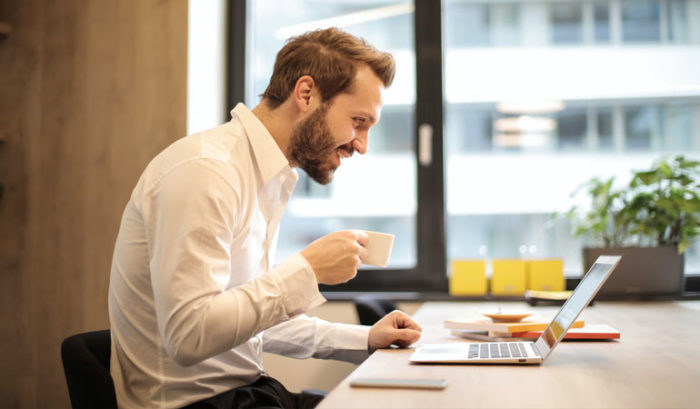 These webinars are a continuation of the Centre's popular series of seminars for entrepreneurs and those exploring the idea of entrepreneurship. Previous series' have been held via in-person seminars while the latest series will be conducted by webinar, to fall in line with the COVID-19 social distancing guidelines.
Cornwall Tourism has joined the team to assist in bringing more tourism specific webinars to the business community. The webinars are designed to help businesses continue to grow and even flourish through the current situation.
Presentations will be led by industry professionals in all areas of business. Here is a list of the upcoming webinars that are free for all to attend:
Business Planning – Friday May 1st, 2020
Register: Click here
Details: A business plan is a recognized management tool used by successful and/or prospective businesses of all sizes to document business objectives and to propose how these objectives will be attained within a specific period of time.
Fear to Future – Friday, May 8, 2020 @ 1:00
Register: Click here
Details: Explore practical ways to dive into the fear and panic of this crisis and use it to your advantage. It will help you to develop a plan moving forward and teach you how to harness the energy required succeed at a higher level in the future.
Social Media – Friday May 15th, 2020
Register: Click here
Details: People are spending more and more time on devices with every day that passes. Underestimating the importance of having a strong online presence is a big mistake. Join us to learn how to present your business effectively and turn visitors into paying customers.
Bookkeeping – Wednesday May 20th, 2020
Register: Click here
Details: Whether you are planning to do your own bookkeeping or hire a professional, it's always smart business to be on top of your finances. Properly structuring your business bookkeeping will save you time and money in the long run. Join us to learn more about saving time and money and making sure you have the correct information at tax time.
Website development – Friday May 29th, 2020
Register: Click here
Details: Don't have a website? Wish yours was better? Join us as we explore the process of creating a website and what you should be considering as you plan out the purpose and content of your site.
Search Engine Optimization – Friday June 5th, 2020
Register: Click here
Details: Once you have a website you want it to appear high on the Google ranking. There are some things you can do that will help this happen. Our speaker will provide information so that you understand what can affect your ranking and activities that can help.
E-Commerce – Friday June 12th, 2020
Register: Click here
Details: Are you considering selling your product or service online? There are a number of things that you should consider before jumping in with both feet. We will explore a number of facets of online selling to help you maneuver your way through E-commerce.
Google Analytics – Monday June 22nd, 2020
Register: Click here
Details: Establishing a website is a good start, but gathering, interpreting and using the statistics it can provide will help you to make decisions on advertising and marketing that will strengthen your business.
Financial Forecasting – Wednesday May 6th, 2020
Register: Click here
Details: A financial forecast is an estimate of future financial outcomes for a company or project, usually applied in budgeting. An accurate forecast sets your business up for success in the future.
Branding and Advertising – Monday May 11th, 2020
Register: Click here
Details: Getting your business ready to market and understanding your target market is imperative to operating a successful business. This seminar will explore the foundational components of branding establishing your brand and building a successful marketing plan.
Safety Insights for Businesses during COVID-19 – May 20th 2020 @ 2:30 Register: Click Here COVID-19 has created unique challenges for workplaces. The public health issues resulting from dealing with the general public during a pandemic has changed the way that business must be done, while highlighting new challenges to protect the health and safety of workers and customers. Join Vicky Waldick from Workplace Safety & Prevention Services (WSPS) for an informative discussion about tips for how your business can prepare to get back to work safely in the midst of the COVID-19 pandemic.
Home Based business & Travel Expenses – Tuesday May 26th, 2020
Register: Click here
Details: In business, claiming the correct expenses is extremely important to your bottom line, and the amount of taxes that you will be required to pay. This includes travel expenses as well as any home-based business expenses you may be eligible to include. This seminar will outline the type of expenses that can be claimed as an expense for your business, as well as what receipts and paperwork are required.
Greening and Growing Your Business – Wednesday, June 3rd, 2020
Register: Click here
Details: Why is sustainability a priority? How do I make my business more sustainable? How do I reach green consumers? These and other questions will be answered in Greening and Growing Your Business: A Webinar for Cornwall's Tourism Sector.
Business Taxes – Tuesday June 9th, 2020
Register: Click here
Taxes are a fact of life – HST, Income Tax, Payroll Taxes and so on. Understanding what you are responsible for as a business owner is half the battle. Join us as we explore the different taxes businesses must be concerned with and how to be sure you are in compliance.
Banking and Payment Transactions – Wednesday June 17th, 2020
Register: Click here
Details: Join us and learn about credit ratings, what banks look for when assessing loan applications, and how your banker can assist you. We'll also take a look at some of the Payment Transaction options available on the market today.
Please note that all webinars will begin at 12 noon and run for 1.5 hours, unless otherwise indicated.
About the Cornwall Business Enterprise Centre
The Cornwall Business Enterprise Centre helps small business owners and entrepreneurs succeed in Cornwall, Stormont, Dundas, Glengarry & Akwesasne by offering information, tools and support during the start-up and growth stages of business operation. This includes administration of the Summer Company and Starter Company PLUS programs. The Cornwall Business Enterprise Centre is operated by Cornwall Economic Development and funded in part by the Government of Ontario.
The Cornwall Business Enterprise Centre is located at 100 Water Street East (Cornwall Civic Complex) and can be contacted by phone at 613-930-2787 x2276 or online at: