Summer Fun Guide: 10 can't miss festivals & events
May 27, 2022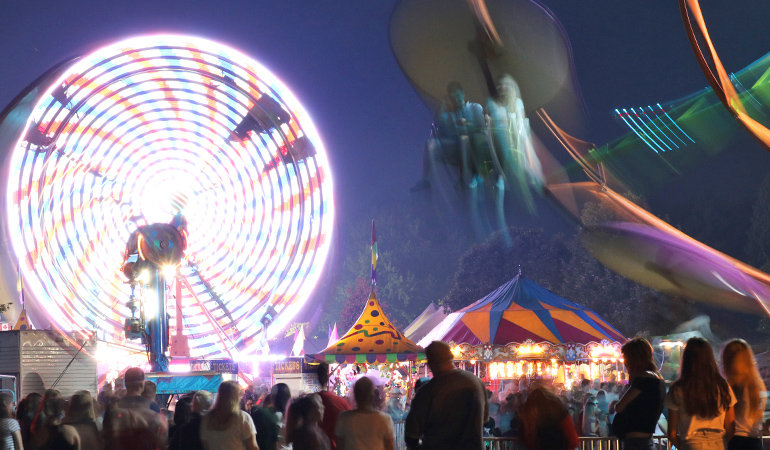 The warm weather is back – and so too are the great festivals and events that make up Cornwall's summer events calendar!
The summer of 2022 is shaping up to be a great one for festivalgoers with many of Cornwall's favourite events preparing to make a return following a period of dormancy brought on by the pandemic.
From food events and sporting competitions to concerts and art tours, Cornwall's event calendar features a little bit of everything. Read on below for our list of 10 can't miss festivals and events and get ready to have some fun!
Please note: Events are subject to change or cancellation. For the latest information and updates, make sure to check out the websites and/or social media accounts for particular events in advance.
THE LIST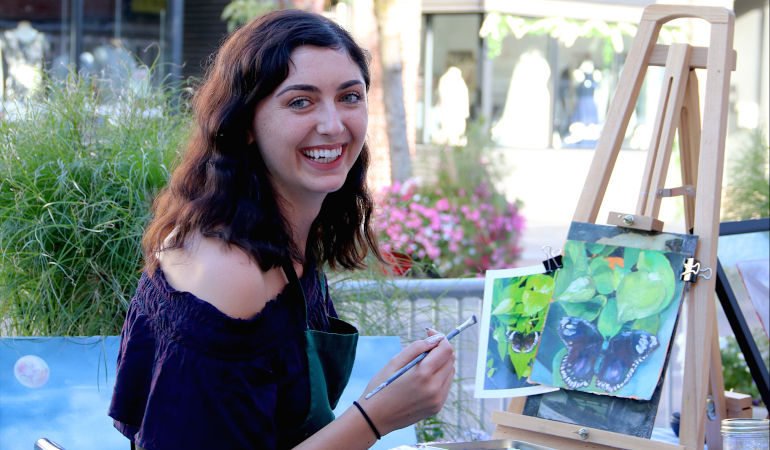 1. Art Walk
Friday, June 24 & Friday, August 19
Downtown Cornwall
Additional information
If you love art, you won't want to miss Art Walk. On the last Friday of June and August, Downtown Cornwall will transform into its very own arts district with artists working and displaying their work all along Pitt Street. Along with dozens of artists, there will be interactive art activities, live music performances, buskers and more to bring even more life to the city's commercial area. Local retailers and restaurants will be ready to welcome you with some amazing meals and special offers to round out the fun.
Come out and make new friends, support the community and feed your soul! The event runs from 4 pm to 8 pm.
---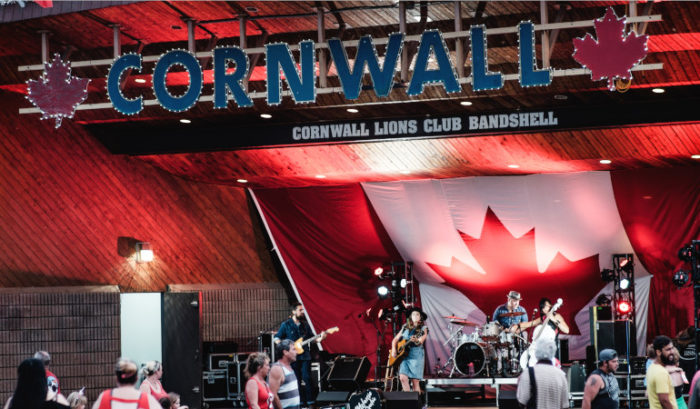 2. Canada Day
Friday, July 1
Lamoureux Park
Additional information
Celebrate Canada's birthday in beautiful Lamoureux Park! The Canada Day festivities in Cornwall has been a tradition for generations, and 2022 will be no exception. Bring the family and enjoy live music, food and a variety of activities along the beautiful St. Lawrence River. There's plenty of free parking at the Cornwall Civic Complex and there are a variety of other activities to fill out the day.
The full schedule for Canada Day is still being pinned down so stay tuned for more info!
---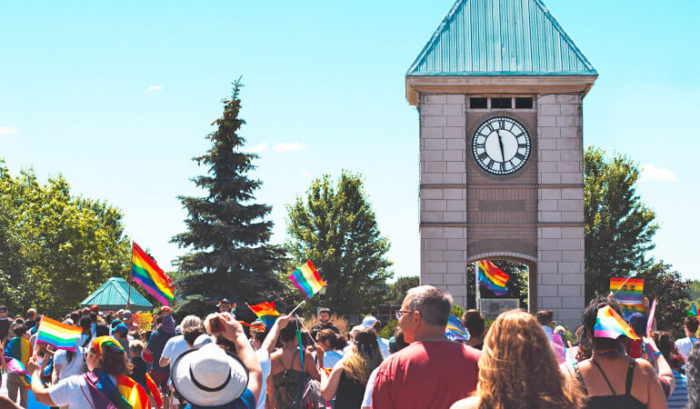 3. Cornwall Pride Parade & Festival
Saturday, July 9
Lamoureux Park
Additional information
Diversity/Diversité Cornwall is set to host the 2022 Pride Festival and Parade on Saturday, July 9th. This amazing community celebration will feature a parade followed by a day of activities in Lamoureux Park consisting of a vendor sale, barbecue, bouncy castles and activities for children, live performances (musical and drag) and much more.
The parade and festival is one of the highlights of Pride Week which will run from July 3 – 10 with a variety of other activities and events taking place in Cornwall throughout the week.
---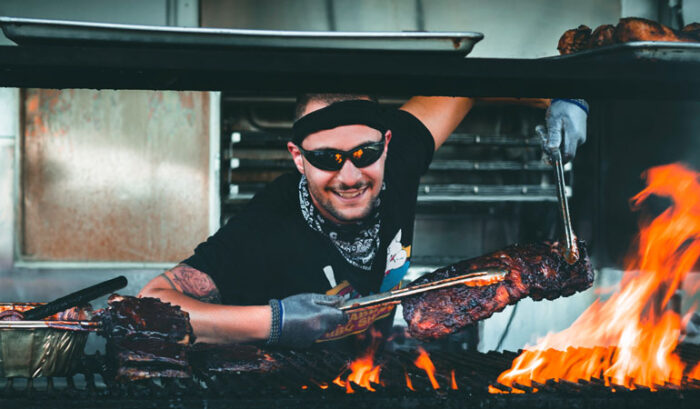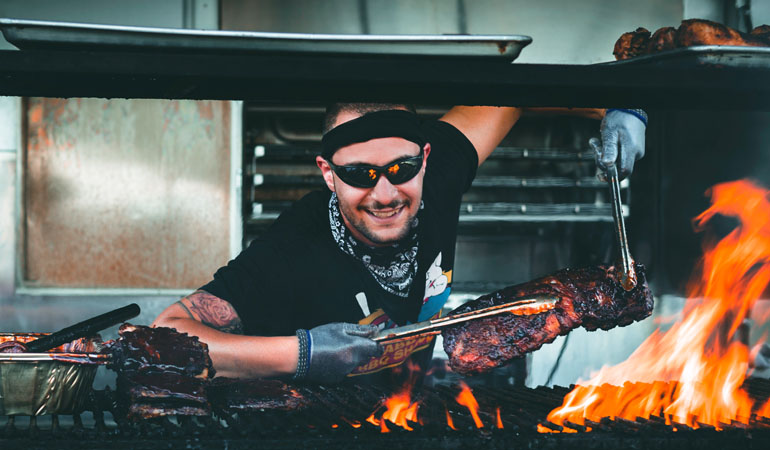 4. Cornwall Ribfest
Thursday, July 21 – Sunday, July 24
Lamoureux Park
Additional information
Live concerts, carnival rides, children's activities and of course… ribs. Cornwall Ribfest is back in a big way, with 2022 marking the 10th anniversary of the festival!
The four-day event draws thousands to Lamoureux Park each summer for a perfect mix of sunshine and old-fashioned 'summer fair' vibes. In addition to the festival in the park, Ribfest engages local restaurants in the fun through the Community Cookout in the week leading up to the event. Participating restaurants offer special dishes or menus for the week with a portion of sales going to the Optimist Club of Cornwall.
---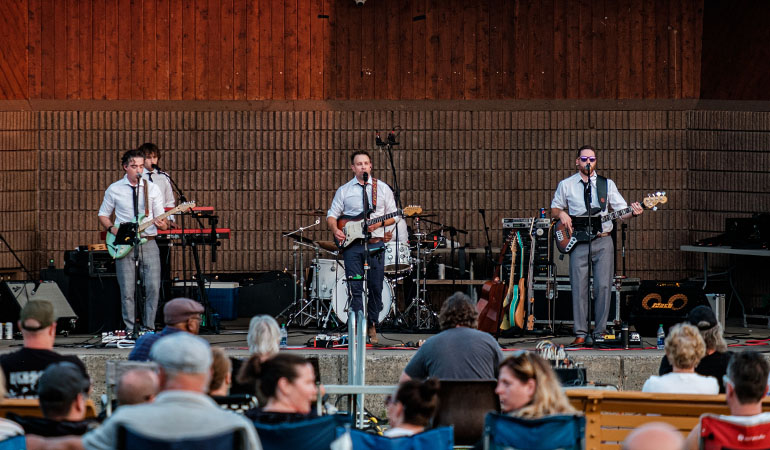 5. Arts in the Park
Various dates
Lamoureux Park
Additional information
Arts in the Park is a summer tradition in Cornwall that goes back decades. It remains as popular as ever, and for good reason. Who doesn't enjoy listening to free concerts with family and friends in a beautiful waterfront park? Or taking in a family-friendly movie on a giant outdoor screen under the stars? That's the recipe for Arts in the Park, which runs out of the bandshell in Lamoureux Park.
The program features events on weeknights throughout July and August and officials are just putting the final touches on this year's schedule so stay tuned!
---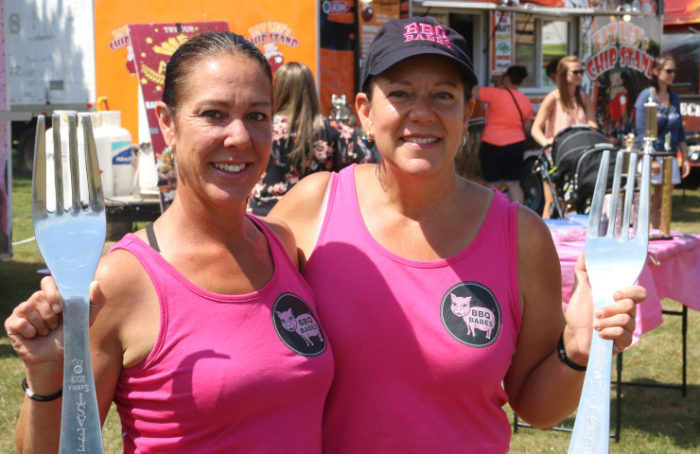 6. Poutine Feast
Thursday, August 4 – Sunday, August 7
Lamoureux Park
Additional information
Nothing says Canada like poutine, and no one does poutine quite like the folks at Poutine Feast.
This traveling festival will touch down in Cornwall's Lamoureux Park in August for four days of foodie fun. Numerous poutine vendors from around Ontario will be serving up traditional and off-the-wall versions of Canada's famous dish. Whether you're looking to sample a new or traditional poutine, you're sure to find it here – and don't forget your appetite!
---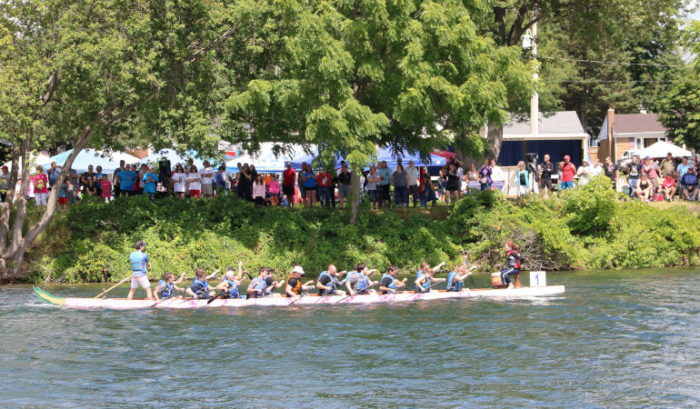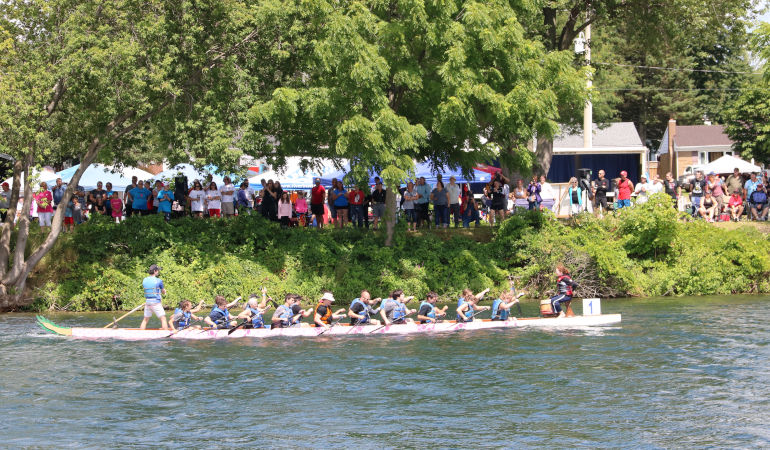 7. Cornwall Waterfest
Saturday, August 13
Cornwall Canal
Additional information
Cornwall Waterfest has quickly grown to become one of Cornwall's most popular summer events. Held at the Cornwall Canal at the west end of the city, Waterfest features majestic dragon boat races on the historic waterway – a thrilling experience for participants and spectators alike.
But that's just part of the fun. The event also features a full day of activities for all including live entertainment, a vendor village, delicious bites and more. See you on the water!
---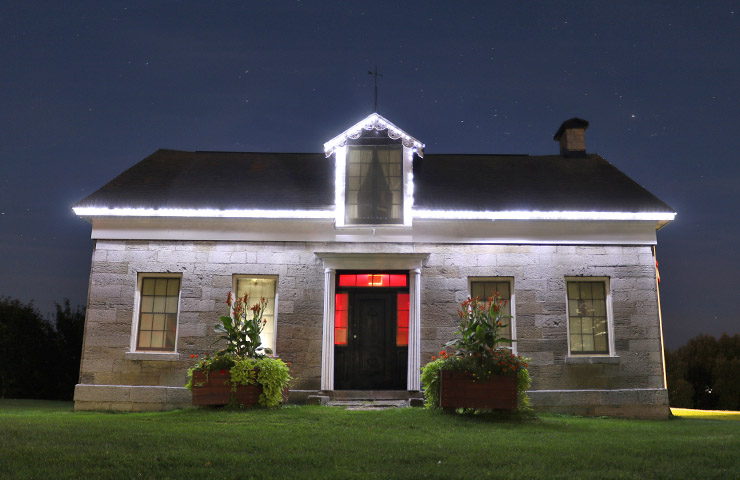 8. Doors Open Cornwall & SDG Counties
Saturday, August 20 & Sunday, August 21
Various locations
Additional information
The Cornwall region's rich history will spring to life during Doors Open, a two-day event where visitors enjoy free admission to some of the most historic and noteworthy buildings and places in the community – many of which are not typically open to the public!
Doors Open is a province-wide event that promotes history and culture by encouraging access to amazing historical and cultural sites. Mark your calendars and stay tuned for more info on this year's list of Doors Open locations in Cornwall and SDG Counties.
---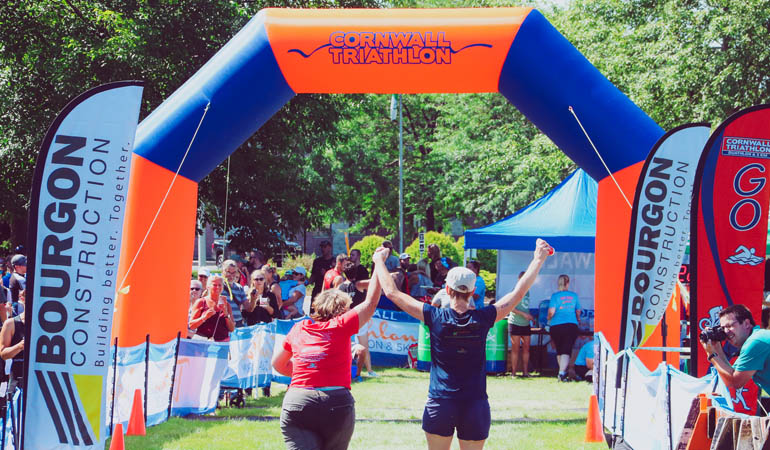 9. Cornwall Triathlon
Saturday, August 20 & Sunday, August 21
Cornwall
Additional information
The Cornwall Triathlon has grown to become one of the premier triathlons in eastern Ontario, attracting well over 600 athletes each year. And after a pandemic-related pause, it's back in 2022!
Triathlon weekend kicks off on Saturday with children's events based at the Cornwall Aquatic Centre. Sunday's events move to L'Heritage High School and include a 5K run, duathlon and triathlon races along a traffic-free Montreal Road and a portion of the St. Lawrence River. Registration is now open!
---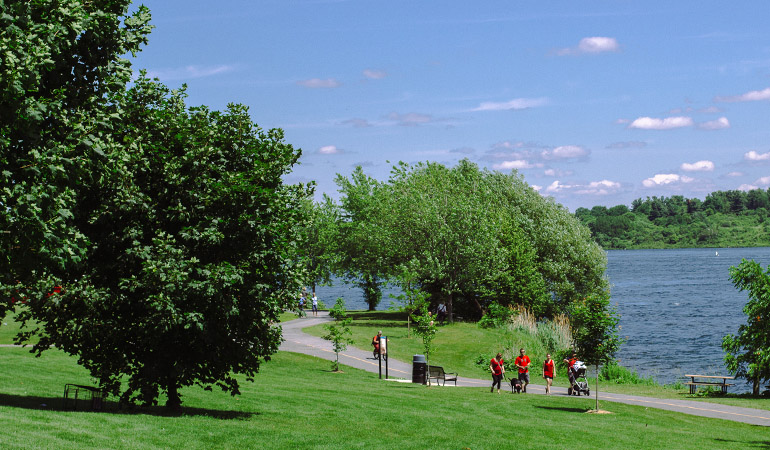 10. Eastern Ontario Garlic Market
Saturday, September 17
Lamoureux Park
Additional information
Garlic lovers won't want to miss the 8th annual Eastern Ontario Garlic Market, which is set to make its return to Lamoureux Park in September.
The event draws huge crowds and for good reason. It's a great opportunity to shop directly from garlic growers in the region and other market vendors in a beautiful setting right by the riverside. Make a day of it and enjoy some cycling on the Riverside Trail or some shopping and dining in nearby Downtown Cornwall. It's a perfect day trip!
---
OTHER CAN'T MISS EVENTS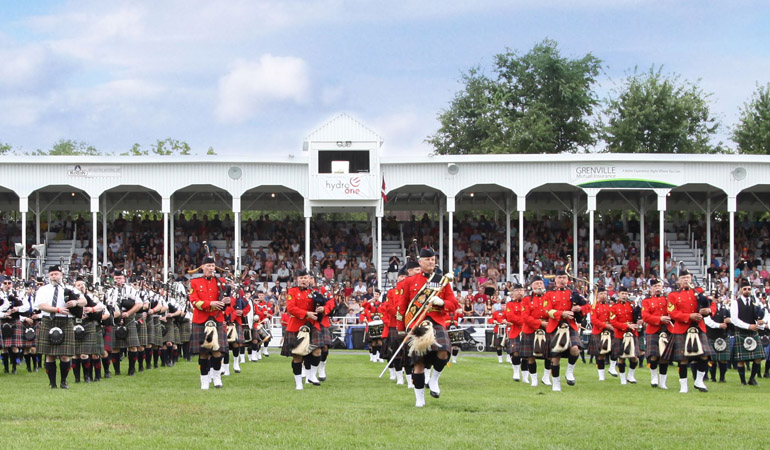 Glengarry Highland Games
Friday, July 29 & Saturday, July 30
Maxville Fairgrounds
Additional information
Held annually in Maxville, the Games are one of the largest celtic events in North America.
Since the first Games were held in 1948, the people of Glengarry have extended close to a million welcomes to visitors who come to see what is estimated to be one of the largest Highland Games in the world. Hundreds of thousands of people have found themselves drawn once a year to Maxville to witness an outstanding display of music, dance, sports, pageantry, and tradition. It's a one-of-a-kind event that you won't want to miss.
---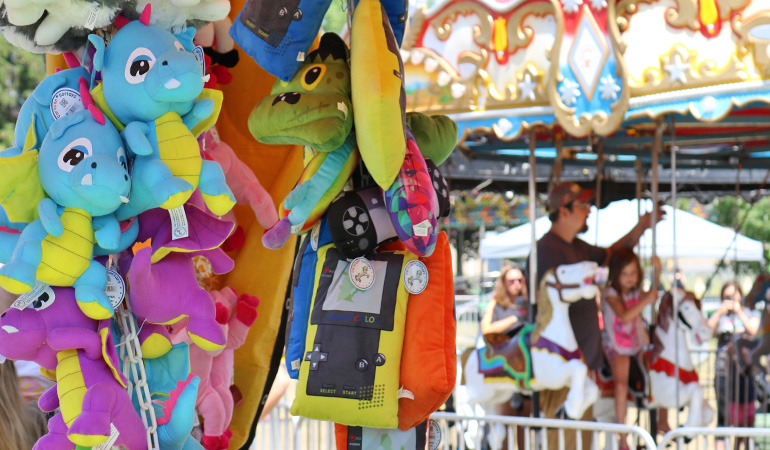 County Fairs
Various dates
SDG Counties
A visit to the area is always made better with a stop at the County Fair. Fortunately, in SDG Counties, there are a lot of opportunities for this to happen during the summer months. The region's fairs offer a great taste of local culture and heritage in addition to an action-packed outing for the whole family. Make sure to mark these events into your summer calendar:
Maxville Fair – June 17 – 19
Avonmore Fair – July 15 – 17
Williamstown Fair – August 5 – 7
Winchester Dairyfest – August 6 – 7
South Mountain Fair – August 18 – 21
Chesterville Fair – August 26 – 28
Stormont County Fair – September 2 – 5
---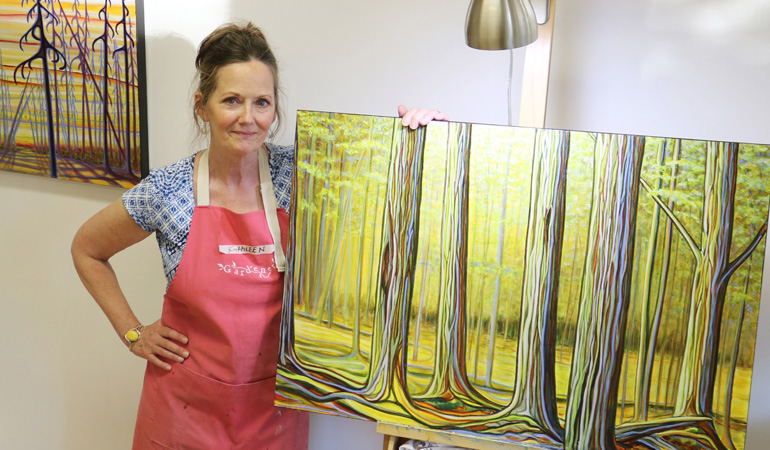 Apples & Art Studio Tour
Saturday, September 24 & Sunday, September 25
Various locations
Additional information
OK, we're pushing the definition of summer slightly with this one, but for many, the popular Apples & Art Studio Tour in September serves as the perfect transition from summer to fall.
The tour is a can't-miss for art lovers. Dozens of artists throughout Cornwall and SDG Counties open their studios for the weekend and provide the public with a chance to see them at work. Sales are also encouraged and there are so many amazing finds to be had. Spend a weekend touring the city and countryside discovering amazing art!
FIND MORE FUN!
Looking for more fun festivals and events to enjoy? This list is by no means exhaustive. There's something going on practically every weekend in Cornwall and SDG Counties. To discover event more events in the area, make sure to check out our Events Calendar. And make sure to check it often – it's updated regularly with new events!
---
#ExploreCornwallON
Looking for other fun things to do in Cornwall? Check out the Explore section of our website for other fun-filled activities to keep you busy. Better yet, consider extending your stay with a night at one of our great accommodations!
Got a question?
Got questions? Need recommendations? We're here to help! Call or text us at 613-938-4748 or email us at info@cornwalltourism.com and we'll be pleased to help you with any questions you may have!
Also make sure to check us out on Facebook and Instagram for updates and more great reasons to visit Cornwall!