Taste Tour: Poutine Edition returns
May 13, 2019
Hold on to your tastebuds – the Taste Tour: Poutine Edition is back.
A foodies' paradise, the Taste Tour: Poutine Edition will see nine local restaurants producing one-of-a-kind gourmet poutines with the hopes of being crowned the tastiest in Cornwall.
The culinary celebration runs from Saturday, May 18th until Monday, May 27th, giving foodies plenty of time to try as many of the special creations as possible.
"It's all about creating a unique culinary adventure for restaurants and foodies alike," said Patrick Larose of Seaway News and Taste Magazine. "All of this year's participants are going out of their way to give you a unique poutine experience."
Participating restaurants include: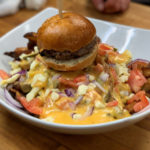 Notorious Poutine
Deconstructed cheeseburger topped with a slider.  Fries, curds, cheese sauce, pickles, tomatoes & onions
$14.00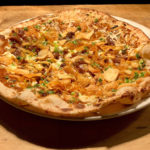 Duck, Duck, Crunch
Signature wood oven thin crust pizza topped with grainy mustard gravy, mozzarella and St. Alberts cheese curds, pulled duck confit, green onions and finished with herbed oil and crunchy potato kettle chips.
$17.95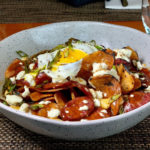 Irish Breakfast Poutine
Thinly sliced potatoes, curds, gravy, charred goat cheese, red deer & wild boar sausage (from Trillium Meadows), topped with a fried egg & crispy scallions
$15.00
Melted Mayhem (1719 Vincent Massey Drive)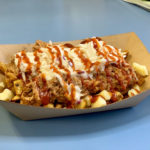 Smoked Pulled Pork Poutine
St.Alberts cheese curds, smoked sea salted fries, gravy, smoked pulled pork, home-made coleslaw, topped with smoked bbq sauce.
$6.50
Chef in a Bun (2405 Vincent Massey Drive)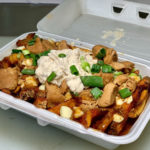 Bourbon Chicken Poutine
Fries, curds, gravy, bourbon chicken, caramelized onion sour cream & scallions
$13.75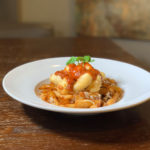 Fat Albert Poutine
Fries, gravy, mozzarella cheese topped with tempura fried St.Alberts cheese curds & marinara sauce.
$13.00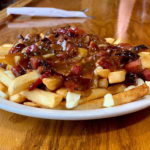 The Canadian Poutine
Fries, cheese curds, gravy, Montreal smoked meat, Ontario bacon & home-made maple syrup
$10.99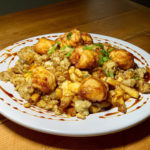 The Kitchen Sink Poutine
Fries, curds and gravy topped with stuffing & haddock nuggets
$17.00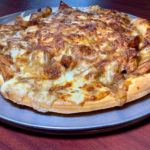 Poutzzine
Pizza dough, mozzarella cheese, curds, fries, more mozzarella cheese & curds & more Gravy
$13.00
Foodies taking in the Taste Tour are encouraged to take photos of their culinary encounters and post them on social media using the hashtag #tastetour.
Additional Events
Looking for other fun things to do in Cornwall? Make sure to check out our Events page for info on upcoming events in the area!
Stay with Us!
Planning to explore Cornwall? Extend your stay at one of our many great accommodations! For a listing of local accommodations, click here.
Additional Information
Planning a visit to Cornwall? Cornwall Tourism can help. Email us at info@cornwalltourism.com to request a copy of our Visitor Guide or contact us at (613) 933-0074. You can also stop by the Cornwall Tourism office inside the Cornwall Civic Complex at 100 Water Street East. The office is open Monday to Friday from 8:30 am to 4:30 pm.
Follow Cornwall Tourism on Facebook
Follow Cornwall Tourism on Twitter
Article by Kevin Lajoie
www.CornwallTourism.com