Tickets go on sale for Rock the River
March 31, 2022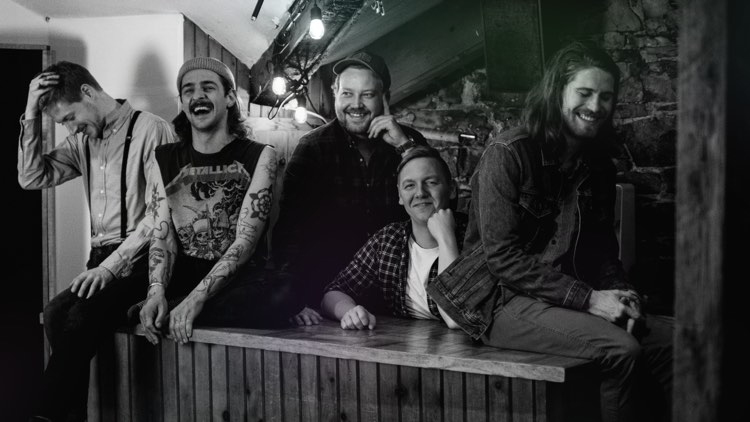 Residents and visitors will be able to usher in summer with a great blend of live music, craft beer and local eats at Rock the River on Saturday, May 21st.
The Craft Shack is hosting the can't-miss celebration at beautiful Pointe Maligne along Cornwall's waterfront, a venue which offers sweeping views of Marina 200 and the St. Lawrence River.
Tickets for the event go on sale Friday, April 1st as of 6 pm, and they're expected to go fast.
"Finally we can get together, gather and cheers our community," said Ian Bentley of Bentley Hospitality, owner of the eye-catching mobile Craft Shack.
"Rock the River is a celebration of incredible Ontario craft beer, awesome local eats and amazing live music. Headliners The Wilderness from Kingston and local favourites The Chesterfields and Whiskey on Tap are ready to absolutely rock the banks on the St. Lawrence. It's going to be a great day."
Attendees will be able to sample craft beer from over a dozen different Ontario breweries to go along with local food from Thai Khmer, The Happy Popcorn Co., The Finch Market and Weenies on Wheels.
There's an amazing lineup of entertainment to enjoy as well, starting with Whiskey on Tap at 2 pm, The Chesterfields at 5 pm and The Wilderness at 7:30 pm. Solo artist Scotty Bough will provide live offerings in between the bands.
Rock the River marks the start of the second season of live music events for the Craft Shack at Pointe Maligne, with the new events garnering plenty of positive reviews during the summer of 2021.
"It's a great venue to hold an event like this and the events offer a perfect mix of music and camaraderie with a great backdrop," Bentley added. "The response to date has been amazing."
Ticket information
Tickets are $25 and will be available online at the Bentley Hospitality website or in-person at Shortline Convenience (1300 Second Street West), Humble Beginnings Brewing Co. (25 Thorold Lane in Ingleside) or the Cornwall Square second floor administration office (on Thursdays between 2 pm and 5 pm).
Tickets will be on sale as of 6 pm on Friday, April 1st.
The ticket is entry only to the event; drinks and food are purchased with tokens that are sold inside the event.
For those traveling from out of town, there's a special Rock the River rate for rooms at the Ramada by Wyndham on Brookdale Avenue. Additional information for booking can be found on the Bentley Hospitality website.
Additional information
For additional information about Rock the River, please check out the Bentley Hospitality website or check out their Facebook and Instagram pages.
#ExploreCornwallON
Looking for other fun things to do in Cornwall? Check out the Explore section of our website for other fun-filled activities to keep you busy. Better yet, consider extending your stay with a night at one of our great accommodations!
Got a question?
Got questions? Need recommendations? We're here to help! Call or text us at 613-938-4748 or email us at info@cornwalltourism.com and we'll be pleased to help you with any questions you may have!
Also make sure to check us out on Facebook and Instagram for updates and more great reasons to visit Cornwall!