10 fun things to do in Lamoureux Park
July 11, 2021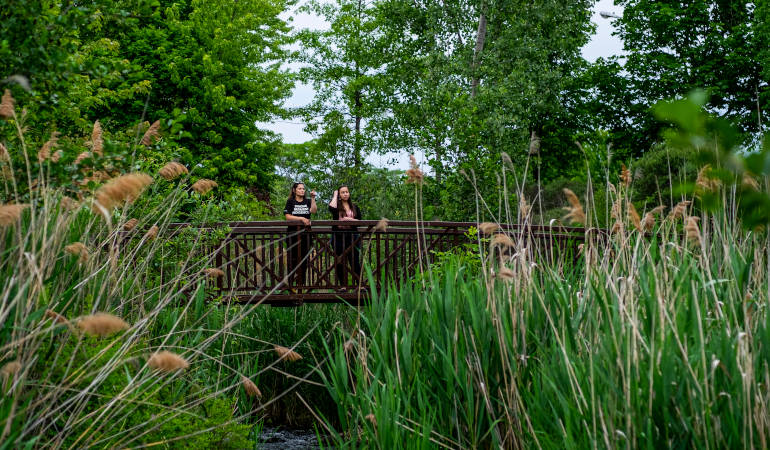 Sprawling along the St. Lawrence River in the heart of Cornwall, Lamoureux Park is the city's most popular communal playground.
The massive outdoor space is adored by residents and visitors alike for its beauty and easy access and the park's wide array of features makes it a great place to unwind – be it for an hour or an entire day.
From top-notch cycling trails to a miniature waterfall, Lamoureux Park has something for pretty much every age and interest. To help get you started, we put together this handy list of 10 fun things to do in the park – happy exploring!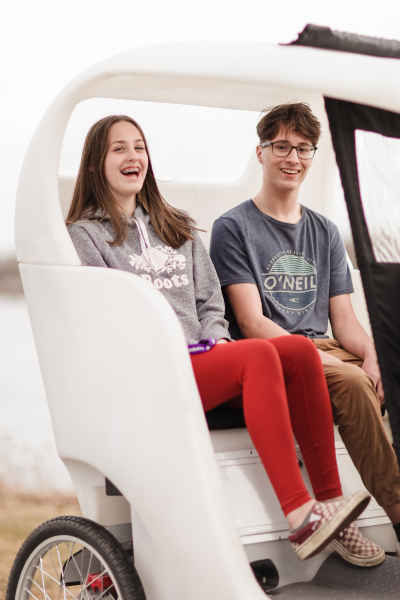 1. Get rolling
Lamoureux Park is the epicentre of the Riverside Trail – part of the larger Waterfront Trail – and you can expect to enjoy some of the best waterfront cycling around. The parking lot at the Cornwall Civic Complex is the perfect place to park and start your cycling before wrapping up with a drink or meal at one of the many nearby Downtown restaurants. The cycling trail in Lamoureux Park includes a lot of rest stops and fun landmarks to enjoy along the way and there's also a water bottle refilling station near the Cornwall Community Museum. Make sure to come visit us at the pop-up visitor information centre if you have any questions before setting out!
If you're visiting from out of town, you can definitely make an overnight adventure out of it. The trail extends roughly 40 km – all the way to Upper Canada Village! And there are great Cycle & Stay packages available from Cornwall accommodations. There's also bike rentals available at Marina 200 in Lamoureux Park to make it easier than ever to get rolling!
More info
Cycling maps, itineraries & more
Cycle & Stay packages
Marina 200 bike rentals
Visitor info centre
2. Take a tour
Enjoy Lamoureux Park and the waterfront in a whole new way with Waterfront Tours. The velo tour cab company offers guided rides through Lamoureux Park and other parts of the waterfront while sharing information about landmarks and historical points of interest along the way. Stops are also included along the way for that ultimate waterfront photo op. Waterfront Tours is based just west of the splashpad and washroom in Lamoureux Park and parking is available in front of the Cornwall Community Museum on Water Street or a short walk away at the Cornwall Civic Complex. The company is currently running Thursdays to Sundays (weather permitting).
More info
Waterfront Tours
3. Picnic
With so many picturesque sitting areas, Lamoureux Park is the perfect place to enjoy a picnic! Grab a meal to go from one of the many nearby Downtown restaurants and enjoy it in the park. Or, get a picnic to go through the Cornwall Food Tours Picnic Tours. The company offers three different picnics packed with amazing bites from local restaurants as well as everything that's needed – a cooler bag, the delicious bites, plates, utensils, cutting board and knife for sharing, glasses and a bottle opener! A picnic has never been so good, or so easy to enjoy!
More info
Cornwall Food Tours Picnic Tours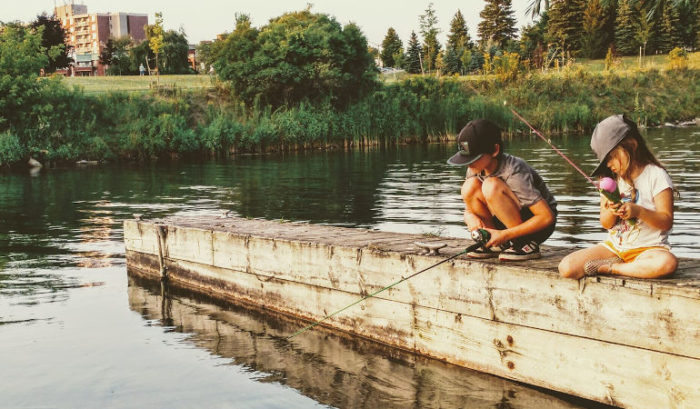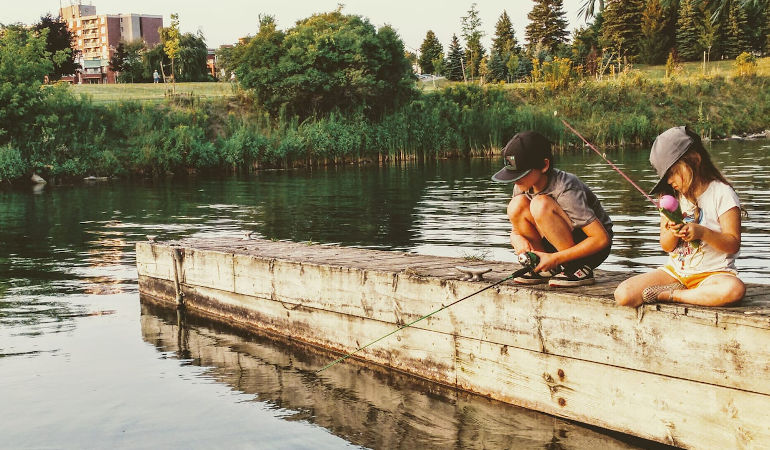 4. Insta-worthy backdrops
If you're heading to Lamoureux Park, make sure the phone battery is charged because you'll want to take some photos. There's a tonne of great backdrops to capture that perfect Insta-worthy image. The waterfront lookouts and miniature waterfall (in the Eco Gardens west of the boat launch) are popular photo stops as well as other landmarks like Marina 200, the clock tower, Cornwall Community Museum, the model airplane in front of the RCAFA Wing 424 and the newly-lit bridge pier! There's also some amazing new public art installations in the park – make sure to check out the steps in front of the clock tower, the wall behind the Cornwall Community Museum and our very own pop-up visitor information centre to see some amazing photo-worthy art!
More info
New illuminated bridge pier
Visitor info centre
5. Keep cool
A cold treat and a walk in the park on a sunny day are a perfect combination. In Lamoureux Park, you'll find a variety of frozen novelty treats (in addition to some mouth-watering hot dogs and other snacks) at Weenie's on Wheels at the splashpad. They also have a mobile stand that is set up near the boat launch on select days! You can also venture to Marina 200 to get a frozen treat along with other snacks and drinks.
More info
Sweet treats in Cornwall
6. Fish on
The St. Lawrence River is the backbone of the Cornwall region, and fishing is one of the area's most popular hobbies. Lamoureux Park is the perfect place to get started on the journey to catch that trophy fish. The boat launch behind the RCAFA Wing 424 is available to head out on the water. You can enjoy fishing from shore too – there are a bunch of great shoreline fishing spots in the park! The bay behind the RCAFA Wing 424 and the point east of the boat launch are two good places to start, especially if you have kids in tow.
More info
Fishing in Cornwall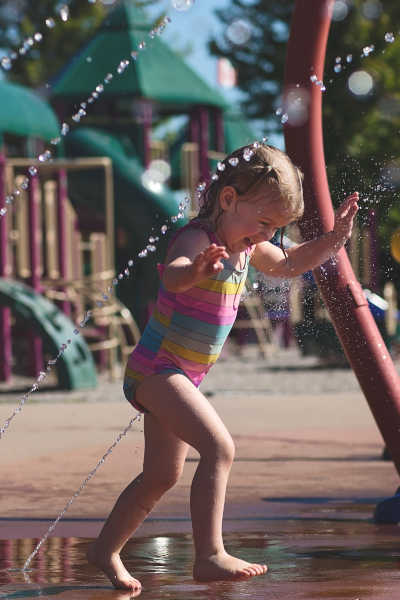 7. To the market
A new Sunday tradition is a visit to the Cornwall Waterfront Farmers' Market in the parking lot of the Civic Complex. It runs every Sunday from 10 am to 2 pm. Stop by and grab some items from local producers and artisans and couple it with a stroll through the park or a meal at one of the many colourful picnic tables scattered throughout the public space. You are sure to discover something new and interesting at the market!
More info
Cornwall Waterfront Farmers' Market
8. Walking Tour
Get to know the city a little better with Cornwall's Historic Walking Tour. Grab a guide at the visitor's pop-up information centre in Lamoureux Park and enjoy a beautiful walk while discovering all 42 historic plaques – many of which are located in the park. Each plaque depicts an era or event of Cornwall's history and is accompanied by amazing artwork by local artist Pierre Giroux.
More info
Cornwall Historic Walking Tour
Visitor info centre
9. Museum
Located inside a restored 1840 Loyalist home which was moved to Lamoureux Park two decades ago, the Cornwall Community Museum tells the amazing story of the city and region – one of the oldest parts of Ontario – from its settlement in 1784 to present day. You can view all kinds of cool artifacts, historic photographs, items that were made in Cornwall and much more! The museum is currently closed due to the pandemic however it plans to reopen in the near future as restrictions ease, so stay tuned for updates! The museum is located just west of the splashpad.
More info
Cornwall Community Museum
10. Splashpad
Pack a lunch and some snacks and let the kids run loose and cool down at the splashpad in the centre of Lamoureux Park. The neighbouring play structure and washrooms ensure that they will be entertained quite a while – and tuckered out when you decide to head home. The splashpad is great for children of all ages and it features a variety of fun water spray elements. It's open daily!
More info
Cornwall splashpads and pools
And don't forget to visit us!
While you're in the park, don't forget to stop by the Cornwall Tourism pop-up visitor information centre at the eastern edge of the park near the entrance to the Cornwall Civic Complex! We're open seven days a week from 9 am to 5 pm and if the weather is bad, you can find us right inside the front entrance of the Civic Complex. Stop by and pick up a Visitor Guide or get some recommendations on other fun things to see and do during your visit to Cornwall!
You can also text us anytime at 613-938-4748 and we will be happy to assist with any questions you might have.
Play it safe!
We all have a part to play in combating the spread of COVID-19. Residents are encouraged to wear masks, practice frequent hand washing and physical distancing, and stay home if not feeling well. For the latest guidelines and restrictions related to COVID-19, please visit the Eastern Ontario Health Unit website.
#ExploreCornwallON
Looking for other fun things to do in Cornwall? Check out the Explore section of our website for other fun-filled activities to keep you busy. Better yet, consider extending your stay with a night at one of our great accommodations!
Got a question?
Got questions? Need recommendations? We're here to help! Call or text us at 613-938-4748 or email us at info@cornwalltourism.com and we'll be pleased to help you with any questions you may have!
Also make sure to check us out on Facebook and Instagram for updates and more great reasons to visit Cornwall!