Apples and Art Studio Tour returns with over 50 artists
September 20, 2021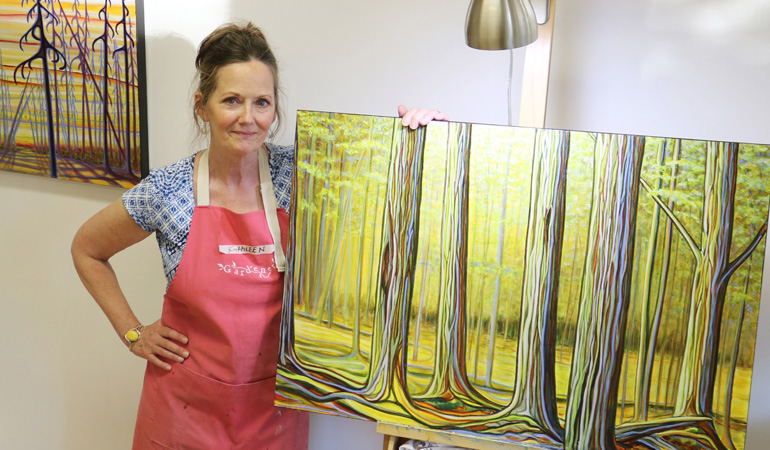 One of the Cornwall region's largest art showcases is back for another year.
The highly-anticipated Apples and Art Studio Tour returns on Saturday, September 25th and Sunday, September 26th from 10 am to 4 pm, with over 50 artists participating in 35 different studios and locations across Cornwall and SDG Counties.
Now in its 30th year, the annual studio tour has become a must-attend for both locals and visitors who wish to view and purchase amazing artwork right in the spaces where they are created. It's a chance to meet the artists, to chat, to see their work in a natural setting and enjoy the wellness of visual beauty and friendly company.
In Cornwall, this year's tour features stops at Rurban Brewing, The Stomping Grounds Bistro & Cafe, Tilly's Eatery, Fantasy Realm and 125 Pitt Street Studios, among others. Marlin Orchards in Summerstown, Priest's Mill Art Centre in Alexandria and Family Earth in Ingleside are just a few of the stops to be found in SDG Counties.
Click here to view the map of artists and locations
The participating artists cover a wide variety of disciplines from paint and ink to clay, fine stones, wood, glass and much more.
Make a weekend of it and enjoy a beautiful ride along with some amazing art!
About Apples and Art Studio Tour
The tour is organized by a group of volunteers working with Your Arts Council, Cornwall & the Counties. It was the recipient of the Cornwall and Area Chamber of Commerce Business Excellence Award for Tourism in 2016.
The 2019 tour had 33 locations and featured more than 80 artists, with more than $70,000 worth of art sold.
For additional information, please visit the Apples and Art Studio Tour website or check our their Facebook page for the latest updates.
Got a question?
Got questions? Need recommendations? Cornwall Tourism is here to help! Call or text us at 613-938-4748 or email us at info@cornwalltourism.com and we'll be pleased to help you with any questions you may have!
Also make sure to check us out on Facebook and Instagram for updates and more great reasons to visit Cornwall!
Play it safe!
We all have a part to play in combating the spread of COVID-19. Residents are encouraged to wear masks, practice frequent hand washing and physical distancing, and stay home if not feeling well. For the latest guidelines and restrictions related to COVID-19, please visit the Eastern Ontario Health Unit website.
#exploreCornwallON
Looking for other fun things to do in Cornwall? Check out the Explore section of our website for other fun-filled activities to keep you busy. Better yet, consider extending your stay with a night at one of our great accommodations!