Take a trip back in time at Cornwall Community Museum
June 6, 2023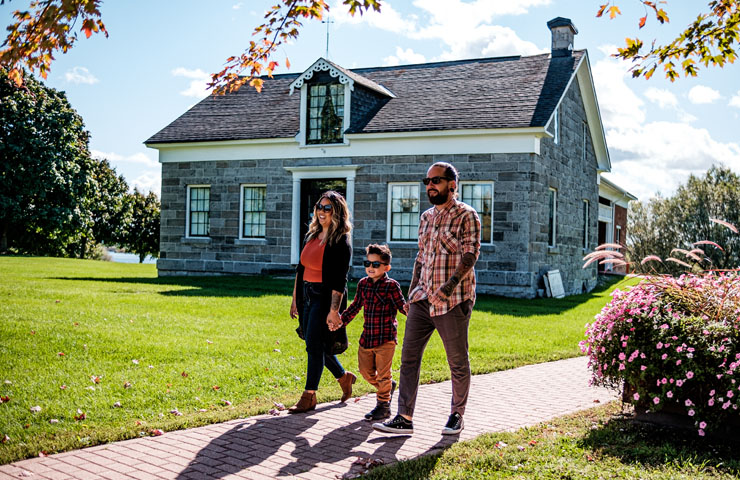 The Cornwall Community Museum is inviting residents and visitors to take a trip back in time this summer and discover the region's rich history.
The museum has opened its doors for the summer season and it kicked things off with a successful Victoria Day weekend where nearly 400 people visited.
"We're excited to welcome visitors to our museum this, summer," said Brent Whitford, the new senior curator at the museum. "We typically see guests from all over the province and beyond and we hope to see this trend continue this year.
Whitford's forward-thinking vision and dedication combined with his past experience in fundraising, community engagement and building teams has undoubtedly benefitted the museum. In addition, his passion for history and charismatic personality captivate audiences, particularly when sharing the rich heritage of the Seaway. Whether guiding visitors through exhibits or delivering presentations, his presence as a curator leaves a lasting impression, fostering a shared pride in the community's history and inspiring others to value the power of preserving and celebrating our collective heritage.
What the museum has to offer
The Wood House features archival materials and displays of furniture, textiles and household items ranging from different periods in time. Located inside a restored Loyalist home built by William Wood in 1840, the Cornwall Community Museum is quite literally a step back in time. The museum is also equipped with fun kids' activities such as colouring, I spy, and guess that artifact. The Cornwall Community Museum is a blast for all ages!
Tours of the museum are offered for free although donations to the S,D & G Historical Society (which runs the museum) are greatly appreciated.
What's next?
The museum's new temporary exhibit on "Cornwall and the Crown" is ready for visitors, which features Cornwall's intriguing relationship with Queen Elizabeth and the Crown. The full exhibit will be unveiled on July 1st and is a must see!
Museum hours
The museum has adjusted its hours and intends to be open five days a week. The hours are as follows:
Monday: Closed
Tuesday: 9 am – 4 pm
Wednesday: 9 am – 4 pm
Thursday: 12 pm – 7 pm
Friday: 12 pm – 7 pm
Saturday: 9 am – 4 pm
Sunday: Closed
Additional information
For additional information on the the Cornwall Community Museum, please visit the official website or look for updates on Facebook.
#exploreCornwallON
Looking for other fun things to do in Cornwall? Check out the Explore section of our website for other fun-filled activities to keep you busy. Better yet, consider extending your stay with a night at one of our great accommodations!
Got a question?
Got questions? Need recommendations? We're here to help! Call or text us at 613-938-4748 or email us at info@cornwalltourism.com and we'll be pleased to help you with any questions you may have!
Also make sure to check us out on Facebook and Instagram for updates and more great reasons to visit Cornwall!

Story written by Gabi Davidson Adams