Cornwall supporting local small businesses
April 29, 2020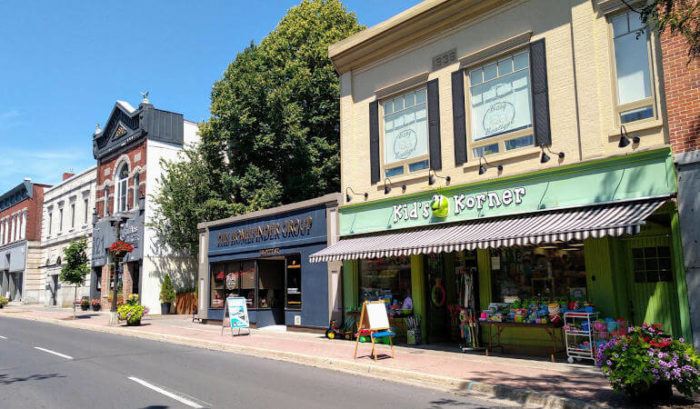 The COVID-19 pandemic has had an unprecedented affect on communities across Canada, including Cornwall. One of the hardest hit sectors has been the small business sector, with many merchants, restaurants and service companies forced to close their workplaces, resulting is a significant decline in revenues.
In order to provide emergency relief and to support efforts by local business owners to improve their operations, the City of Cornwall has launched the Cornwall Small Business Emergency Support Loan program. Qualifying businesses are eligible for an interest-free loan of up to $5,000 to offset the effects of the COVID-19 crisis.
The program was approved by City Council at a special meeting on Wednesday, April 29th.
"Small businesses are the lifeblood of our community and this crisis has put their future at risk," says Mayor Bernadette Clement. "This program will provide much needed immediate support and complements other existing support measures. At the same time, the program provides resources to help business owners adapt to existing and future changes to how our economy functions."
The Small Business Emergency Support Loan program provides a loan in two parts: $2,500 to provide immediate emergency support, and further assistance of up to $2,500 to offset costs incurred in helping the business transition to a more versatile business model.
The loan is interest-free with payments not required until December 31, 2022. Up to $1,000 of the loan will be forgivable if $4,000 is fully repaid on or before December 31, 2022.
The program is funded under the City of Cornwall's Community Improvement Program and does not impact the City's 2019 operating budget. Funding is capped at $500,000. Priority consideration will be given to businesses that can demonstrate clear and substantial hardship resulting from a disruption of business operations as a result of the COVID-19 crisis.
Program Details
Details of the program, along with a downloadable application form, are available from the ChooseCornwall.ca website. Intake begins April 30, 2020 and will close on May 15, 2020.
The loan program is one of a number of measures that the City has taken to support local business owners. On March 20, the City postponed the first and second installments of property tax collections. It has temporarily suspended collection of parking fees and is supporting a number of local community efforts to respond to the pandemic crisis.
In an attempt to assist local accommodation providers with cash flow and ease the burden during this difficult time, the City of Cornwall has also provided hotels, motels and other accommodation providers with the option to defer Municipal Accommodation Tax (MAT) remittances until August 31, 2020.
Local businesses may be eligible to qualify for additional relief measures, including funding programs supported by Federal and Provincial governments and administered through financial institutions. Information on these programs, along with other COVID-19 information of particular interest to businesses can be found on the ChooseCornwall.ca website: