Fish out of Water
Aug 6, 2022
July 14 – August 27 (Thursdays, Fridays & Saturdays, 10 am – 4 pm)
Cline House Gallery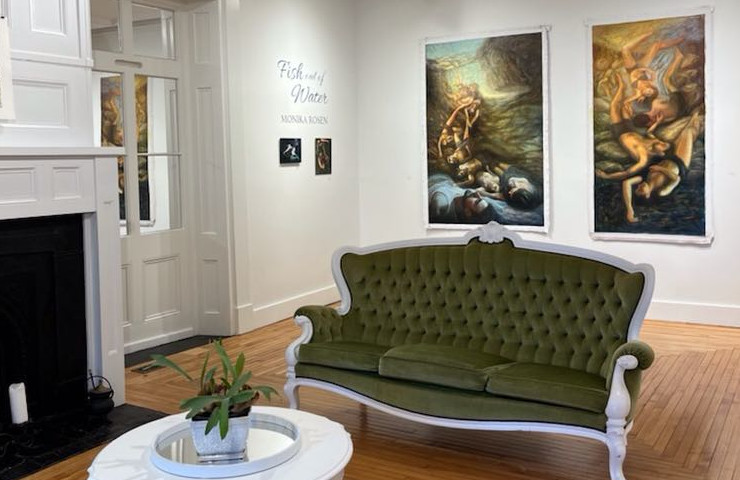 The Cline House Gallery has welcomed Toronto-based artist Monika Rosen to Cornwall for a solo exhibition of paintings.
The exhibition, named Fish out of Water, will be featured at the Cline House Gallery from July 14th to August 27th and will explore touch, reflection, and longing through large to intimate oil paintings and monotypes.
The gallery is open Thursday to Saturday from 10 am to 4 pm – don't miss it!
Additional information
For additional information about the exhibit, check out the Cline House Gallery website or look for updates on their Facebook page.
We're here to help!
Got questions? Looking for recommendations? Cornwall Tourism is here to help! Text us anytime at 613-938-4748 and we will be happy to assist with any questions you might have.
#ExploreCornwallON
Looking for other fun things to do in Cornwall? Check out the Explore section of our website for other fun-filled activities to keep you busy. Better yet, consider extending your stay with a night at one of our great accommodations!