Pumpkinferno lights up Upper Canada Village this fall
September 14, 2020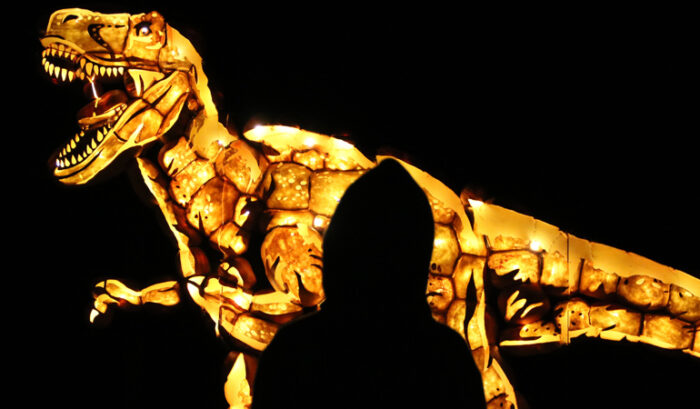 Every fall, Upper Canada Village transforms into an enchanted wonderland with over 7,000 handcrafted glowing pumpkins. This year, Pumpkinferno is getting ready to captivate guests once again. Starting Friday, September 25th, the creative and artistic event launches and will be open until October 31, 2020.
Upper Canada Village is reviving some of its most popular exhibits including Day of the Dead, Dragon's Lantern Lair, Coins of the World, Night at the Gallery, Psychedelic Sixties, Enchanted Forest, Steampunk Station and many more. Guests will be mesmerized by the one-of-a-kind and whimsical creations at this all-ages event.
"We are keen to reveal that Pumpkinferno is returning this season and look forward to showing off our spectacular displays once again," said Upper Canada Village Manager Tracey Ogilby. "Our teams have been working diligently this season to ensure Pumpkinferno continues to deliver an exceptional guest experience even amidst our current situation."
New this year!
Pumpkinferno will be open 7 nights a week with date and time-specific ticketing in place to ensure guests are able to maintain physical distancing protocols. A limited number of tickets will be available each night.
Hours of operation
September 25 to October 18 from 7pm-10pm
October 19 to October 31 from 6:30pm-10pm
Pricing
General Admission: $16.00 per person plus HST
Ticket information
Tickets will go on sale on Monday, September 14, 2020, and will available to purchase online only at www.Pumpkinferno.com. Tickets offered exclusively online is done so to ensure nightly attendance is kept at safe levels as well as to promote a touchless ticketing experience.
Accessibility nights
Accessibility Nights will be back this year and is the only exception to online purchases. Guests or groups with physical limitations can ride in the comfort of their own vehicles to view PumpkInferno on October 13th and 20th. Reservations must be made ahead, by calling 1-800-437-2233 or locally 613-543-4328.
What guests need to know
– Tickets will be available online only at www.Pumpkinferno.com.
– If the website indicates SOLD OUT for a specific evening, there are no more tickets available for that evening.
– Multiple entry time slots are being offered in half-hour increments.
– Plan to arrive no earlier than 15 minutes prior to your check-in time.
– Upon arrival, guests should have tickets ready prior to reaching the admission gate to ensure smooth entry.
– Face covering or masks are mandatory in indoor spaces and guests are will be required to bring their own.
– All guests must follow physical distancing rules as mandated by the Ontario Government and staff will monitor and remind guests as necessary.
– The Pumpkinferno experience takes approximately forty minutes.
– BeaverTails and the Harvest Barn will be open for food service onsite.
– Reservations for the Harvest Barn start at 6:30pm and for reservations please call 613-543-0660.
– This is a rain or shine event.
– Watch the website and social media @UpperCanadaVill for updates.
– Programming has been modified to provide a touchless experience as much as possible however where this is unavoidable, hand washing or sanitizing stations are available.
– Enhanced cleaning and disinfection practices are in place throughout the tour route.
– Guests will be required to self-assess their health and should not visit Pumpkinferno if there is a possibility that they may have contracted or have come into close contact with Covid-19.
Make a night of it!
Heading to Pumpkinferno? Make a night of it an enjoy a great dinner and overnight stay in Cornwall!
You can save on accommodations at the Best Western Parkway Inn and Conference Centre and the Ramada by Wyndham by using the free #ExploreCornwallON program!
For more information on accommodations in Cornwall, please click here.
Click here to access the #ExploreCornwallON program
From casual fare to fine dining, local tastes to flavours from around the world, Cornwall's culinary scene has something for everyone!
Check out our Eat section to get started!
Need help?
Got questions? Need recommendations or directions? Cornwall Tourism is here to help!
Send us a text at 613-938-4748 and we'll get back to you promptly and help guide you on your visit to the area.
Play it safe!
We all have a part to play in combating the spread of COVID-19. Residents are encouraged to wear masks in indoor public spaces and practice frequent hand washing and physical distancing. For the latest guidelines and restrictions related to COVID-19, please visit the Eastern Ontario Health Unit website.
Keep exploring!
Looking for other fun things to do in Cornwall? Check out the Explore section of our website for other fun-filled activities to keep you busy. Better yet, consider extending your stay with a night at one of our great accommodations!