Rush Hour's Code Red room drawing rave reviews
August 15, 2020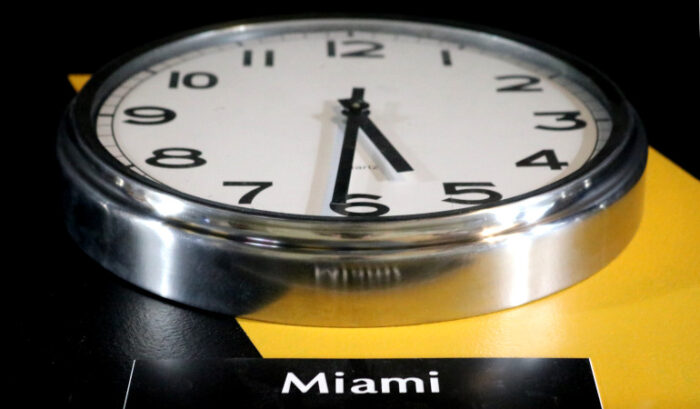 After a trying few months of restrictions, many are seeking an escape from the recent norm. Cornwall's Rush Hour Escapes has just the fix.
The popular Downtown Cornwall escape room business recently re-opened its doors from the COVID-19 pandemic with a brand new escape room, Code Red.
The Cold War era themed game room challenges groups to break into an air force base and steal a detonation code for a weapon of mass destruction before time – and civilization as we know it – expires.
"It had a good story and an interesting design," said Chris Bookhout, who recently tried the room out with a group of friends. "There were enough things in the room to work on so that a larger group can keep busy. It helped having done some (escape rooms) before but even those (in our group) who had never done any were able to be involved."
Bookhout said the room has a lot of great puzzles and brain teasers, which made it easy to get the entire group involved in the game.
"Colleen (the gamemaster) was also good at keeping us on track when we needed it or when we were stumped," he added. "I can't wait to see the next room!"
Owner and gamemaster Colleen Campbell said there have been a steady stream of groups visiting to try out the new room since the doors reopened.
"Some have beat the clock, but not all," she said. "It's a challenging escape room, and that makes it all the more fun to try out."
New safety measures for COVID-19
Campbell was in the midst of building two new rooms – Code Red and The Expedition (due later this year) – when the COVID-19 pandemic struck.
For the benefit of all visitors, Campbell has implemented a number of new safety measures as well as extensive cleaning protocols between all group visits. All bookings are now private – so visitors won't be paired with anyone else – and there's a minimum of two hours of time between visitors to avoid any overlap of guests.
"Basically, groups that visit have the entire place to themselves," Campbell added. "They can take comfort knowing it's just them and their bubble of family or friends."
You can find out more about Rush Hour Escapes and the new rooms in the following video:
A worldwide phenomenon, escape rooms are about as real-life as a game can get. You and a group of friends are placed in a room and you must work together to solve puzzles and figure out clues to escape before time (60 minutes) runs out. You can ask for hints from the gamemaster, but only a few times.
It's a big business, and Rush Hour's offerings are on par with what you would find in a bigger centre. Rush Hour has drawn rave reviews on Google and TripAdvisor thanks to its challenging, realistic and uniquely-detailed game concepts.
Book your escape!
Rush Hour Escapes is currently open seven days a week and you can book your group visit online at www.rushhourescapes.ca.
Rush Hour Escapes is located at 52 Pitt Street, upstairs from Echo Trends and across the street from Cornwall Square.
Additional information
For more information on Rush Hour, make sure to check them out on Facebook and Instagram.
Play it safe!
We all have a part to play in combating the spread of COVID-19. Residents are encouraged to wear masks in indoor public spaces and practice frequent hand washing and physical distancing. For the latest guidelines and restrictions related to COVID-19, please visit the Eastern Ontario Health Unit website.
#exploreCornwallON
Looking for other fun things to do in Cornwall? Check out the Explore section of our website for other fun-filled activities to keep you busy. Better yet, consider extending your stay with a night at one of our great accommodations!

Article by Kevin Lajoie
Cornwall Tourism