ShinyBud opens shiny new location in Cornwall
July 22, 2020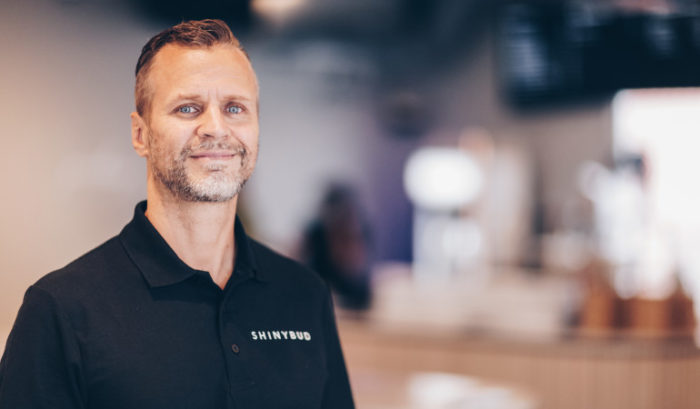 Cornwall's first retail cannabis store has opened its doors.
ShinyBud's new shop at 410 Montreal Road in Cornwall's Le Village district is now serving customers, and judging by the first few days, they'll be quite busy.
"We've been really pleased with the initial response," said ShinyBud owner Daniel Dass. "Part of our goal is to establish ourselves as a trusted brand for residents and visitors of Cornwall and the surrounding area."
It's the first ShinyBud location in Cornwall – the company also has stores in Toronto, Windsor and Hawkesbury – and they could soon have additional stores in Cornwall in the not-too-distant future.
"I think Cornwall can expect to see us with additional locations," Dass added.
Dass is a Montreal entrepreneur however his ties to Cornwall extend beyond the new storefront in Le Village. His wife is a Cornwall native which means they already spend a lot of time in the city – and they could eventually become Cornwallites themselves.
"You better believe I'm here every weekend enjoying the water," Dass said with a smile. "We really love this community and we want to showcase it and give back."
ShinyBud offers a variety of cannabis products ranging from flowers and edibles to vaporizers, pre-rolls, capsules and infused beverages. Customers can order from a digital kiosk or speak to an attendant for more information and assistance. Online ordering is also available.
The store currently has 13 employees and Dass said they've all been trained and certified to ensure customers have a positive experience both in the store and at home.
"Education is a big priority for us. Our team members are trained on providing a safe and educational experience," he said. "Our goal is to ensure customers are choosing the right product for them. I would invite anyone with questions to visit our retail setting and see what it's all about. We want to help our customers and establish relationships with them."
Additional information
ShinyBud is currently open Sunday to Wednesday from 10 am to 7 pm and Thursday to Saturday from 10 am to 9 pm.
For additional information on ShinyBud, check out their Facebook and Instagram pages as well as their official website.
Play it safe!
We all have a part to play in combating the spread of COVID-19. Residents are encouraged to wear masks in indoor public spaces and practice frequent hand washing and physical distancing. For the latest guidelines and restrictions related to COVID-19, please visit the Eastern Ontario Health Unit website.
#exploreCornwallON
Looking for other fun things to do in Cornwall? Check out the Explore section of our website for other fun-filled activities to keep you busy. Better yet, consider extending your stay with a night at one of our great accommodations!

Article by Kevin Lajoie
www.CornwallTourism.com
Photos by Jason McNamara
Framed Photography