THE LIST: Easy recipes featuring local food
April 22, 2020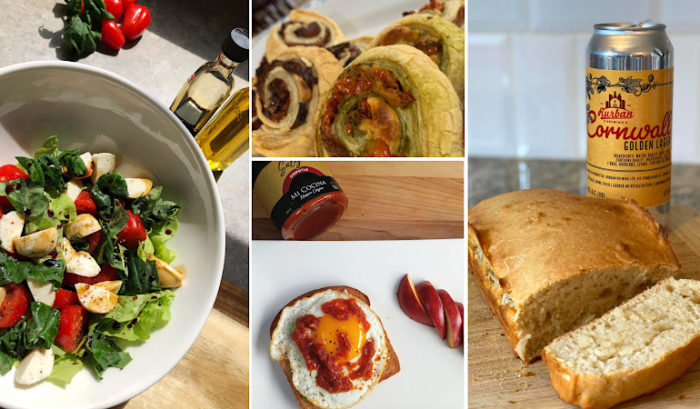 Public distancing measures to combat COVID-19 has meant more time at home for all of us. And for some, that's meant more time experimenting and creating in the kitchen.
If you're looking for some creative meal ideas, you're in the right place! We've put together a list of easy-to-make recipes featuring food products from Cornwall businesses. Best of all, you can get these food items via safe delivery or contact-free pick up!
Be a kitchen hero by whipping up some tasty creations featuring items made right here in Cornwall. Meal time has never looked better!
Bon appétit!
THE LIST
Do you have a local food recipe to share? We would love to include it! Send us an email or message us on Facebook or Instagram.
More Cornwall restaurants that deliver.
---
---
---
#SupportLocal
Cornwall's rich culinary scene is part of what makes our city so great. From casual fare and classic comfort foods to tastes from around the world – and of course, amazing pizza – Cornwall's food scene has something for everyone.
For food lovers, it's a perfect time to show support for our great food establishments – and even try something new!
In light of the COVID-19 pandemic, dozens of restaurants have shifted to offering safe delivery and take out options. Show your support by enjoying a great meal at one of our many restaurants. To make it easier to decide, we've put together a list of restaurants offering delivery and take out services – click below to check it out!
Dine on!
Want to learn more about Cornwall's culinary scene? Make sure to check out the Eat section of our website!
Play it safe
We all have a part to play in reducing the spread of COVID-19. Pay close attention to the updates from public health officials. Wash your hands frequently, sneeze and cough into your sleeve, stay home if you aren't feeling well and maintain a distance of at least two metres from other people. Stay home as much as possible and avoid all non-essential outings. Shop alone when possible and only when necessary.
For more safety tips and info on the fight against COVID-19, please click here.
Visit Choose Cornwall's COVID-19 Business Digest for up to date resources and information.
Article by Kevin Lajoie
www.CornwallTourism.com