THE LIST: Local retail options during COVID-19 emergency
April 8, 2020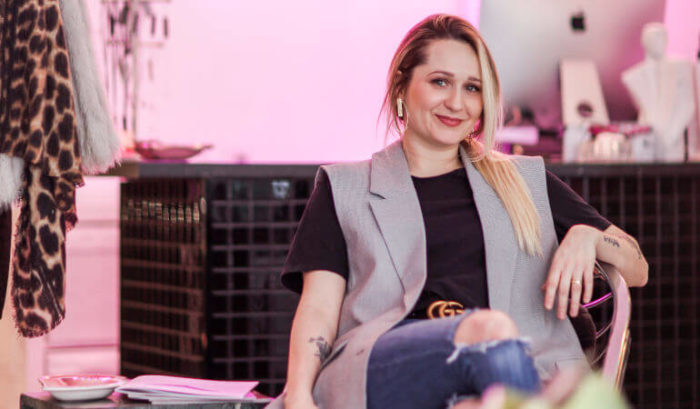 The COVID-19 pandemic has created significant changes to daily life. Public health and community officials are urging public distancing in order to slow the spread of the virus.
As part of the response to the crisis, Ontario Premier Doug Ford declared a state of emergency in the province, with non-essential businesses being ordered to close. Although their shop doors may be physically closed, a number of local stores have turned online to continue offering their products to the world in a challenging time.
#SupportLocal
Cornwall's shopping scene is full of trendy boutiques and passionate entrepreneurs who offer awesome products and great, friendly service in equal doses.
Given the challenging times we're facing, there's never been a better time to support local business – and you can do it without even entering a store.
In light of the provincial restrictions, a growing number of businesses have turned to offering customers a contact-free service.
Check out our list below of local retail shops offering online service during the COVID-19 crisis to get started.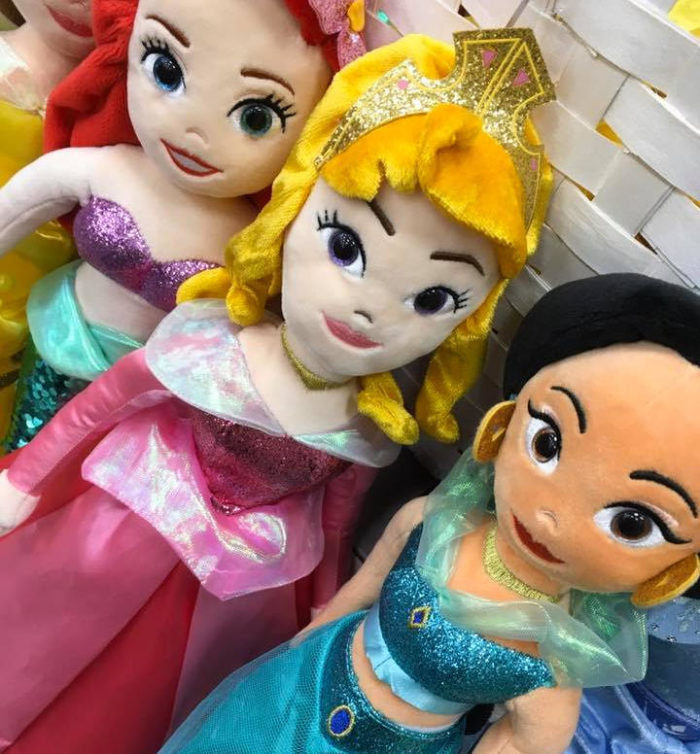 THE LIST
Please note every effort is made to keep this list accurate, however circumstances are changing rapidly. Consumers are encouraged to verify directly with a store by either checking their social media pages or sending them a private message for the most up-to-date info.
Are we missing a business? Send us an email or message us on Facebook or Instagram.
Crush Lane
Shop at this trendy boutique online. There's a wide range of jewellery, accessories, threads and more. The shop offers delivery and free shipping on orders over $100.
Website

Pure Organic Spa
You'll find cleansers, exfoliants, masques and treatments, moisturizers, gift sets and so much more at the online shop for Downtown Cornwall's Pure Organic Spa.
Website

Blooms
There's no doubt flowers make people happy. So bring a smile to someone's face with a beautiful flower arrangement from Blooms. Call 613-932-2222 or place an order online!
Website

Fantasy Realm
A world of comics and pop culture are up for grabs at Fantasy Realm through the shop's popular eBay store. There's no better place to find that rare comic – or start a new collection!
Fantasy Realm eBay store

Dreamland
Shop at Dreamland from a distance! Browse the Dreamland Facebook page and send a private message to buy.
Facebook

Play it Again Sports
Exercise gear, sports equiment and more. Browse items at the Play it Again Sports Facebook page and send a message to order.
Facebook

Floral Expressions
Let someone know you're thinking about them with flowers. Floral Expressions is taking phone-in orders for flower bouquets. Call 613-362-9706 to place an order.
Facebook

Alpin's Interiors
Alpin's will continue taking paint orders by phone, with payment accepted over the phone.
Facebook

Total Cyclery & Sports
This popular Downtown Cornwall bicycle shop is taking orders by phone and it recently launched an online shop featuring an assortment of bikes, parts, accessories, apparel and more.
Website

Laura's
Olive oils, balsamic vinegars, spices, gourmet foods, kitchen gadgets, flowers and plants and much more can be found at Laura's. Check out their Facebook page or call 613-936-1777 to place an order.
Facebook

The Kingslea
Find distinctive apparel for men and women at The Kingslea. This hip fashion shop has a variety of items available through its online shop. Find that special item to complete or create your perfect look! They even have hand-made fabric masks.
Website

Flowers Cornwall
Brighten someone's day with flowers from Flowers Cornwall. Order via phone or through the shop's website.
Website
Ready or Naught
Cornwall's adult specialty shop is open to help you indulge in the essence of your every delight. You can shop their online store and take advantage of home delivery.
Website

Computer Sense
One of Cornwall's oldest and most respected computer stores, Computer Sense provides IT sales and service to both residential and commercial clients. Hardware sales and service are being provided. Call 613-936-8008 or check their Facebook page for more info.
Facebook

Gordon Jewellers
Shop for rings, chains, bracelets, earrings, watches, clocks and other giftware at Gordon Jewellers. Check their Facebook page for items for sale.
Facebook
Life's Little Pleasures
Find the lastest in home decor, fashion and other unique items from Life's Little Pleasures. Browse items on Facebook and send a message to arrange payment.
Facebook

Love and Lee
Attention bridesmaids – online ordering and consultations are now available through Love and Lee! Shop for dresses and get direct shipping right to your door. Book your online appointment and set up your free video consultation to find your perfect bridesmaids dress!
Facebook

Red Cart Books
Get lost in an amazing read from Red Cart Books! This beautiful store has thousands of selections available. Send a message through the shop's Facebook page to place an order.
Facebook

Mrs. B's Gifts & Home Decor
Jewellery, candles, collectibles, home decor and so much more can be found at the online shop of Mrs. B's Gifts & Home Decor, a popular Cornwall gift shop.
Website

Ground Soap
Order some of Cornwall's own amazing Ground Soap online and choose 'free local pick up' at checkout. Check the Ground Soap Facebook page for updates.
Website

Kid's Korner
Check out some cool products for the young ones or the young at heart! Browse and order via the Kid's Korner Facebook page and message to arrange purchase and payment.
Facebook

Healing Wishes
Everything you need for your mind, body and spirit can be found at Healing Wishes. Find crystals, stone carvings, meditation aids and more in their online shop.
Website

The Local Fill
In need of cleaning supplies or other household items? Call ahead or place an order through The Local Fill Facebook page.
Facebook

Dazzling Costumes
Why not pass the time with a little dress-up fun? Dazzling Costumes offers a wide variety of child and adult costumes and masks, wigs, accessories and more through their online shop.
Website

Bicycle World
This Downtown Cornwall staple is open for bicycle repairs (safe drop-off via the back entrance) as well as sales of bicycles and accessories. Check out the items on their Facebook page or give them a call for more details.
Facebook

Melody Music
If music is your thing, Melody Music likely has it. Guitars, ukuleles, bass, drums, PAs equipment and more. They even have a selection of records! Call 613-933-0205 or check out their Facebook page for more info.
Facebook

BackSpun
Records, gaming, collectables and more. Check out the cool items at BackSpun's Facebook page and message to order.
Facebook

Cailuan Gallery
Downtown Cornwall's trendy Cailuan Gallery remains virtually open for art supplies. E-transfer and credit card options available. Check out the gallery's Facebook page for more info.
Facebook

Pommier Jewellers
Shop online at one of Downtown Cornwall's longest standing businesses. Check out their Facebook page for products that are available.
Website

ShopCornwallandarea.ca
Connect with dozens of other businesses online through the new ShopCornwallandArea.ca website. This new initiative by the Cornwall and Area Chamber of Commerce provides an online platform to local businesses to list their products and services, hours of operation and ways to purchase. The Chamber will also be offering support to local businesses that wish to set up eCommerce platforms.
Cornwall Gift Certificates
Local entrepreneur Kelly Bergeron has set up a Shopify platform where residents can buy gift certificates from local businesses to be used at a later date. Over 160 businesses are part of the platform and it has already generated over $15,000 in sales.
Related: Shop local by purchasing gift cards from your favourite small businesses
Play it safe
We all have a part to play in reducing the spread of COVID-19. Pay close attention to the updates from public health officials. Wash your hands frequently, sneeze and cough into your sleeve, stay home if you aren't feeling well and maintain a distance of at least two metres from other people. Stay home as much as possible and avoid all non-essential outings. Shop alone when possible and only when necessary.
For more safety tips and info on the fight against COVID-19, please click here.
Visit Choose Cornwall's COVID-19 Business Digest for up to date resources and information.