The Ultimate Guide to Cornwall Ribfest 2023
July 15, 2023
Concerts, carnival rides, artisans, food vendors and, of course, ribs. Cornwall Ribfest is back in a big way!
Cornwall's biggest summer festival returns in full force this year to beautiful Lamoureux Park. The four-day event kicks off on Thursday, July 27th and runs through Sunday, July 30th.
"We're excited about this year's festival and the great lineup of entertainment and activities that we have planned," said Terry Muir of the Optimist Club of Cornwall, the driving force behind the festival.
In addition to the fantastic entertainment lineup, visitors can enjoy a kids zone, a huge midway, a beer garden and other activities to go along with the ribs, chicken and pulled pork that will be served up in large quantities. There will be a variety of other food and non-food vendors on site, including many new ones to go along with all of the old favourites (yes, we're talking about you, mini donuts and blooming onions).
Have questions about Ribfest? We've got you covered with our Ultimate Guide to Cornwall Ribfest. Read on below for everything you need to know and start building up your appetite!
See you in the park!
Please note: Every effort is made to ensure the information contained here is accurate however activities can change. Readers are encouraged to consult directly with the Cornwall Ribfest website and Facebook page for the latest details and updates related to the event.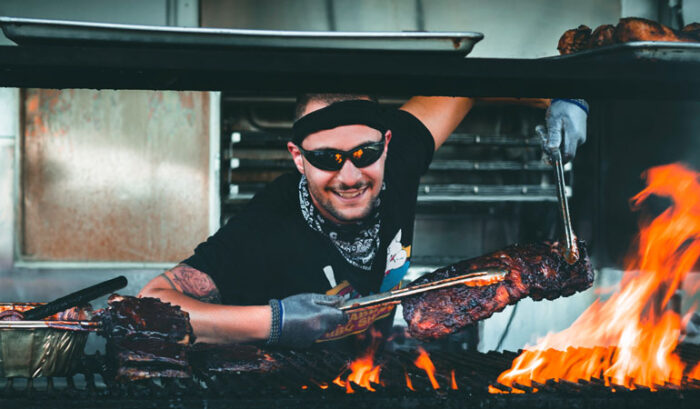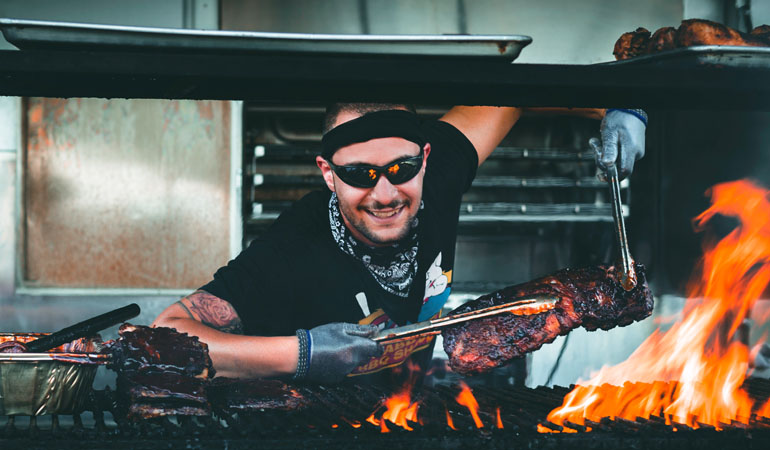 Ribfest days and times
Cornwall Ribfest kicks off on Thursday, July 27th and runs through Sunday, July 30th.
There is no entry fee for Ribfest.
Ribbers' Row
This year's Ribfest will feature five all-star ribbers – Crabby's, Ribs Royale, Fat Boys, Texas Rangers and Mississippi Smoke House. The ribbers will be serving up their mouth-watering food from 11 am to 11 pm Thursday, Friday and Saturday and 11 am to 6 pm on Sunday.
There will be ATMs on site but it's probably a good idea to have cash on hand.
Other vendors
Visitors can enjoy a variety of other foods ranging from ice cream and mini donuts to blooming onions and more. There will also be some local favourites on hand like Sip N' Scoop, The Happy Popcorn Co., Weenies on Wheels, Wow India, Fat Bastard Burritos and more!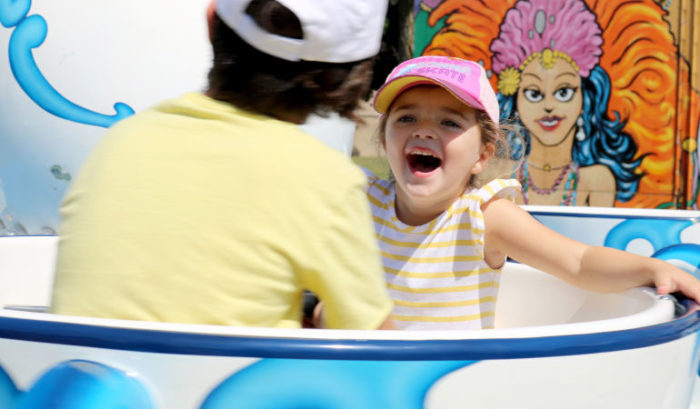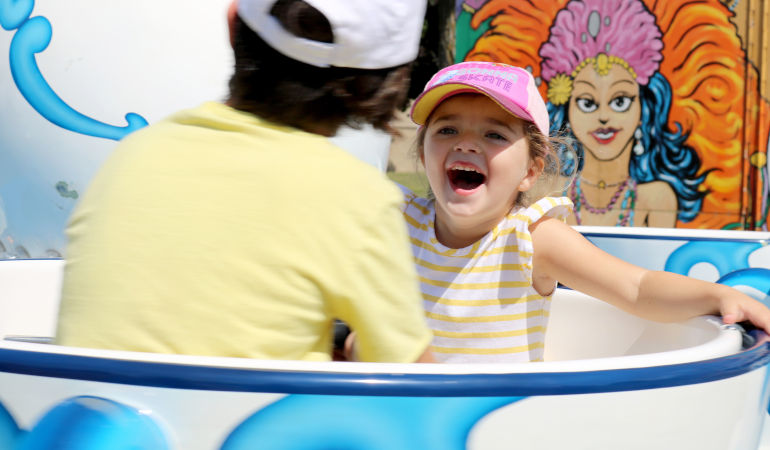 Midway
All Canadian Entertainment is back for the midway and there will be more than a dozen carnival rides and games set up for festivalgoers to enjoy.
The midway will run from 4 pm to 10:30 pm on Thursday, 11 am to 10:30 pm on Friday and Saturday and 11 am to 6 pm on Sunday.
Midway bracelets are $35 (per person) in advance (click here to buy) or $45 on site and that includes unlimited rides for the day of purchase!
Click here to purchase your midway tickets in advance
The bracelet pre-sale ends on Wednesday, July 26th. Online orders can be picked up at The Seeker office at 327 Second Street East.
Individual tickets and bracelet can also be purchased at the midway grounds at the festival.
This year's midway will feature several new rides – Himalaya, Starship and Groovy Bus – along with regular favourites like Sizzler, Area 51, Spider, Pirate Ship, Carousel, Motorcycles, Teacups, Pumpkins, Raiders, Go Gator, Goldmine and the signature Ferris Wheel.
Please note children 12 and under must be accompanied by an adult. Entry to the midway is free and you only have to purchase a bracelet or tickets if you plan to go on the rides.
Kids Zone
Ribfest will also feature a kids zone with inflatable castles to enjoy, free of charge, during the afternoon each day of the festival!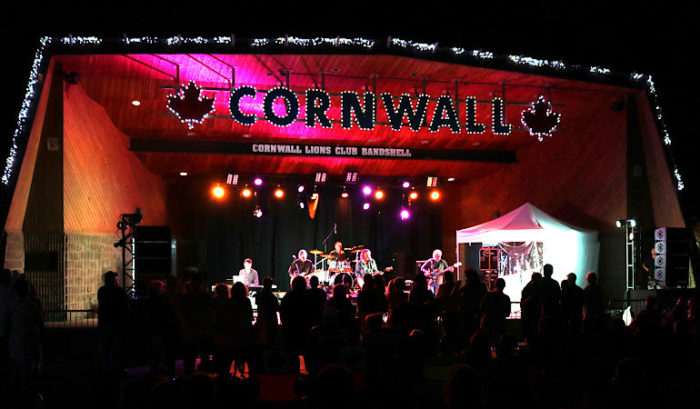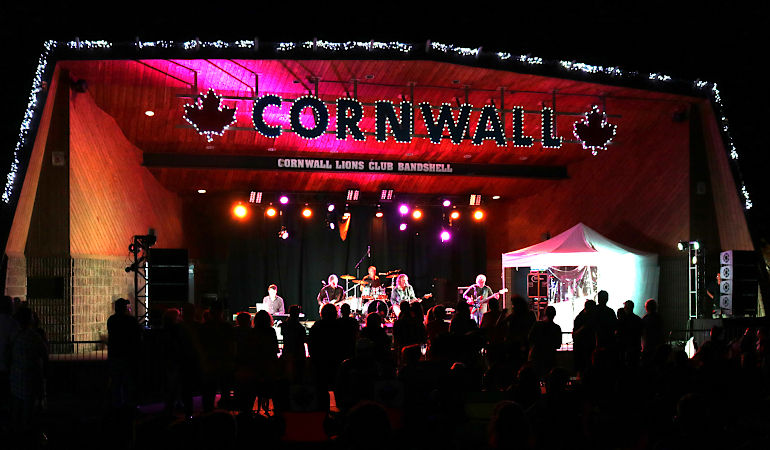 Entertainment
This year's Ribfest entertainment lineup might be the best yet. Come out and enjoy some great free live concerts!
The full entertainment schedule is as follows:
Thursday
4pm – 7pm – Ribfest Idol
7:30 pm – The Shiners
9:30 pm – Don't Stop Believin! (Journey Tribute)
Friday
3 pm – Butcher Boys
4:30 pm – Growing Fires
6 pm – Shot of Whiskey
7:30 pm – Capital Beatles (Beatles Tribute)
9:30 pm – Queen Flash (Queen Tribute)
Saturday
1:30 pm – Fork in the Road
3 pm – Escape the Population
4:15 pm – The Hallions
5:30 pm – Fatal Vision
7:30 pm – County Lads
9:30 pm – The Northern Pikes
Sunday
11 am – Us With Wolves
12:30 pm – Jukebox Junkies
2:30 pm – Grace and the Hopeless Wanderers
4:30 pm – Solid Gold Revival
Beer garden
Grab a cold beverage in the Ribfest beer garden and enjoy the live tunes in the park! The beer garden will be open Thursday from 3 pm to 11 pm, Friday and Saturday from 11 am to 11 pm and Sunday from 11 am to 6 pm.
Questions?
Do you have other questions about the event? Make sure to check out the Cornwall Ribfest website for additional information and keep an eye on their Facebook page for the latest updates and info.
Parking
There is ample free parking at the Cornwall Civic Complex or Cornwall Community Museum on Water Street, just steps from Lamoureux Park. There is also nearby on- and off-street parking available in Downtown Cornwall.
Extend your stay
Visit Cornwall for Ribfest? Make a weekend of it with a stay in one of our great accommodations! Check out our Stay page for more info on accommodation options in Cornwall.
Explore more
After you've had your fill at Ribfest, make sure to explore more of Cornwall – there's plenty to see! Save time to take a tour of the Historic SDG Jail right across the street from Lamoureux Park. It's open Thursdays to Sundays with tours starting on the hour at 10 am, 11 am, 1 pm, 2 pm and 3 pm each day. There's also the Saunders Hydro Dam Visitor Centre and the Cornwall Community Museum right in Lamoureux Park (click here for hours). Both offer a fun – and free – experience for the whole family to enjoy!
You can also gather a group of family and friends and challenge yourselves at Rush Hour Escapes, just a block away from the park in Downtown Cornwall (click here to book a time online).
For other fun ideas, make sure to check out the Explore section of our website.
We're here to help
Got questions? Need recommendations? We're here to help!
Stop by our visitor information centre right in front of the Cornwall Civic Complex and the entrance to Lamoureux Park. We're open seven days a week, from 9 am to 5 pm, and we will be open later (until 7 pm) on the Thursday, Friday and Saturday of Ribfest. Pick up a visitor guide, maps and information on other things to see and do in Cornwall. We also have souvenirs for sale!
You can also call or text us at 613-938-4748 or email us at info@cornwalltourism.com and we'll be pleased to help you with any questions you may have!
Also make sure to check us out on Facebook and Instagram for updates and more great reasons to visit Cornwall!