Win a gift certificate through the #GetDished contest
March 1, 2021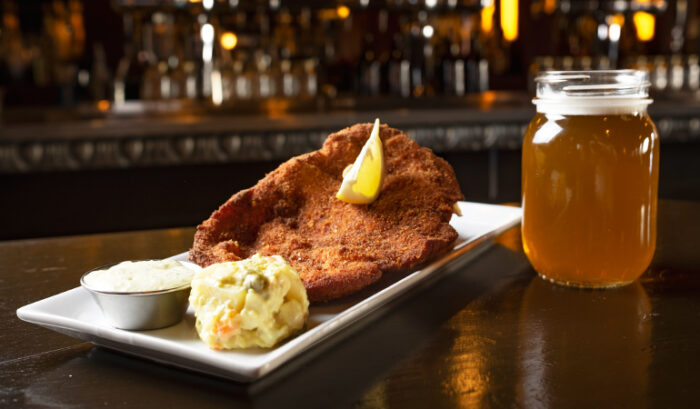 With one week left in the Dished culinary event, Cornwall Tourism and SDG Tourism want to share the love and cuisine of local participating restaurants, giving you a chance to win one of several gift certificates.
Entering the contest is simple and fun:
– Dine-in or order from one of the 25+ restaurants participating in Dished, which can be found here on the Taste Buds website
– Snap a photo of your order, with you in the shot or just the dish
– Post a photo on social media with the hashtag #GetDished and tag @yourlocaltastebuds
"It's nice to see all the photos on social media of people celebrating the amazing flavours of our region during our event(s)," said Pat Larose, Taste Buds founder. "Now we want to give back to those individuals by awarding a few lucky winners with a gift certificate to the participating restaurant of their choice! It's not too late to enter."
Dished, which started on February 5 and ends on March 5, showcases a new or classic dish at many local restaurants. The event strives to encourage locals to continue supporting our restaurant industry, through take-out, and very recently, the ability to dine-in.
"It has been fairly well received," said Carson Killham, owner of Birchwood Café, about Dished and the popular BBQ Pulled Pork Sandwich. "It's just nice we are continuing on with normality."
Killham commended the event for persisting through COVID-19 and getting restaurants to be a part of a collective project, coming together while maintaining social distance. He also gave a nod to his 2021 staff.
"So far so good," added Moe Saad, owner of The Finch Restaurant and The South Glengarry Restaurant. "The (Chicken Souvlaki) seems to be selling quite a bit…and in Finch, our Chicken Parmigiana is always a really big seller. It's going really well, we definitely appreciate everything and we are happy (The Taste Buds) reached out."
"DISHED has been a fun celebration of our local restaurants and local flavours," said Cornwall Tourism Officer Kevin Lajoie. "It's also a chance to show some pride for the great food and drink scene we have. By taking part in the social media contest, you can win a gift card – and you'll also be helping to spread the word about our many great restaurants."
"SDG Tourism is excited to help promote many of our great local restaurants through Dished, a partnership with Cornwall Tourism and the Taste Buds," said SDG Tourism Coordinator Karina Belanger. "We are encouraging participants to share the local love and their favourite dish with us, be sure to use #getdished to be entered to win a gift card to one of the featured restaurants!"
Play it safe!
We all have a part to play in combating the spread of COVID-19. Residents are encouraged to wear masks, practice frequent hand washing and physical distancing, and stay home if not feeling well. For the latest guidelines and restrictions related to COVID-19, please visit the Eastern Ontario Health Unit website.
#exploreCornwallON
Looking for other fun things to do in Cornwall? Check out the Explore section of our website for other fun-filled activities to keep you busy. Better yet, consider extending your stay with a night at one of our great accommodations!
Article by Taste Buds
www.YourLocalTasteBuds.ca
Photographs by Lee Ladouceur
www.LadouceurPhoto.com