Historic SDG Jail opens for summer season
May 25, 2023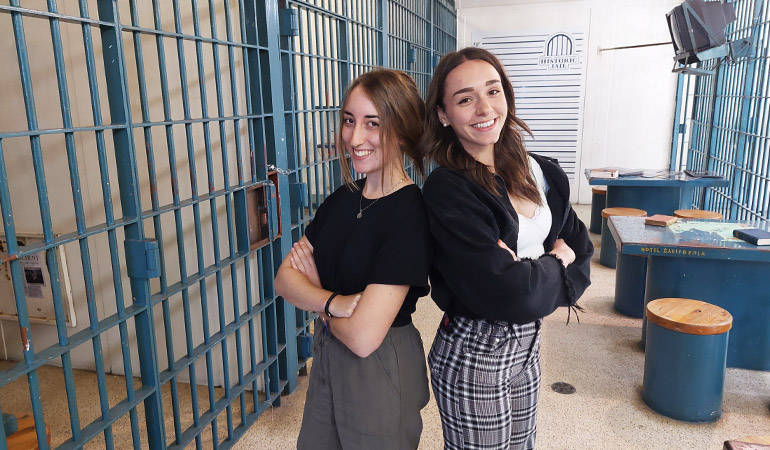 One of Cornwall's oldest – and spookiest – attractions is now open for another season of fun.
The Historic SDG Jail is now open for guided tours throughout the summer months. The jail will be open Thursdays to Sundays with tours starting on the hour at 10 am, 11 am, 1 pm, 2 pm and 3 pm each day. The jail tours will be offered until August 27th.
During the tours, visitors can expect to see the original courthouse, the various cell blocks, the surveillance room, exercise yard, the gallows and much more, with knowledgeable tour guides providing information and answering questions along the way.
"The Historic SDG Jail is filled with history and the tours offer a unique way to get a first-hand look at this unique facility," said Karina Belanger, Tourism Coordinator with SDG Tourism. "The majority of the jail has remained intact from its closure in 2002 and visitors will get to see how it was pretty much from its days in operation."
Ticket information
Tickets for the tour are $12 for adults, $10 for seniors (55+) and youth (12-17) and $6 for children (5-11). Children under 5 are free.
There's also a family rate – for two adults and three children – for $30.
Tickets can be purchased in advance online (click here) or in person at the jail.
Paranormal investigations
Located at the corner of Water and Pitt streets in Downtown Cornwall, the Historic SDG Jail was constructed in 1833 and was active until 2002, serving as both a minimum and maximum security facility throughout it's history. The jail was witness to numerous prison escapes and hangings over the decades and this gruesome history has made the jail a must-visit site for paranormal enthusiasts from far and wide.
Paranormal group Phantoms of Yore offers paranormal investigations at the jail at various times throughout the year, with the next two events taking place on June 23 and 24. For additional information on the paranormal investigations and to purchase tickets, please click here.
Additional information
For additional information on the Historic SDG Jail, please visit the official website or look for updates on Facebook and Instagram.
The Historic SDG Jail is operated by the United Counties of SDG.
#exploreCornwallON
Looking for other fun things to do in Cornwall? Check out the Explore section of our website for other fun-filled activities to keep you busy. Better yet, consider extending your stay with a night at one of our great accommodations!
Got a question?
Got questions? Need recommendations? We're here to help! Call or text us at 613-938-4748 or email us at info@cornwalltourism.com and we'll be pleased to help you with any questions you may have!
Also make sure to check us out on Facebook and Instagram for updates and more great reasons to visit Cornwall!