THE LIST: 15 things to do this Labour Day weekend
September 3, 2020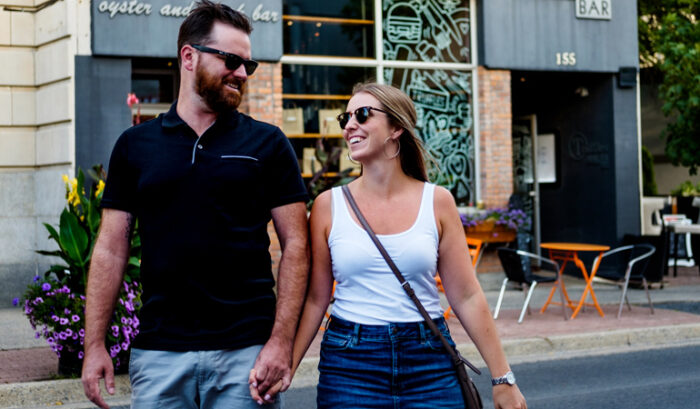 Labour Day weekend marks the unofficial end of summer for many – but it doesn't mean the sunny, fun times have to end!
Cornwall Tourism is here to help you get the most out of the dwindling days of summer before the colours and cooler temperatures of fall arrive.
From art exhibits and historical attractions to outdoor activities and good old-fashioned family fun, there's something for everyone to enjoy this Labour Day weekend.
Read on for inspiration – and have fun exploring!
THE LIST
Please note due to COVID-19, many businesses have adopted new measures and/or amended operating and opening hours. For the most accurate and up-to-date information, visitors are encouraged to check with the business or attraction directly.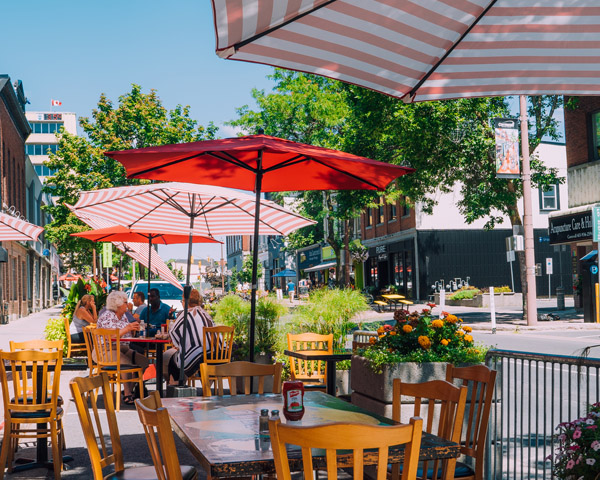 Shop, dine, repeat
Stop by Downtown Cornwall and enjoy a nice meal on a patio while the nice weather lasts! Make a day of it and check out some of the great shops along the way.
There will also be a busy weekend at the pop-up shops at First and Pitt streets, with a number of cool vendors and makers setting up over the long weekend.
For the full list of pop-up vendors, please click here.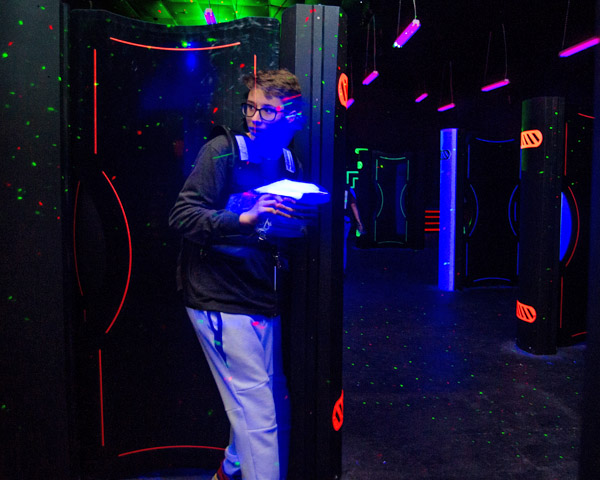 Indoor fun
Lazer Ops, Cornwall's laser tag arena, is reopening this weekend after being dormant for several months!
Gather your bubble of friends or family and face off in this cool venue with neon lights and fun at every turn.
The venue will be open Saturday to Monday from 12 pm to 5 pm. Special guidelines have been put in place and visitors are asked to book in advance. For full details, please click here.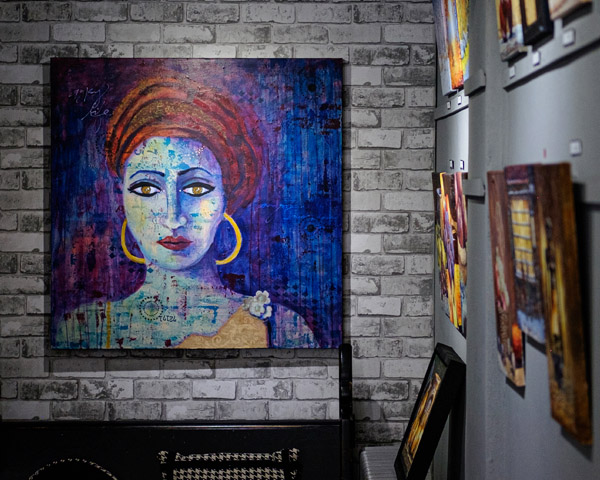 Be inspired
Discover amazing local artwork at Cailuan Gallery's ongoing Special Selections exhibit.
The highly-anticipated show features dozens of works of art in a variety of sizes, styles and mediums from a collection of local artists. It runs this Saturday and Sunday from 10 am to 5 pm (and again next weekend).
Pair it with a visit to a Downtown restaurant for an inspiring – and filling – adventure!
For more information on the show, please click here.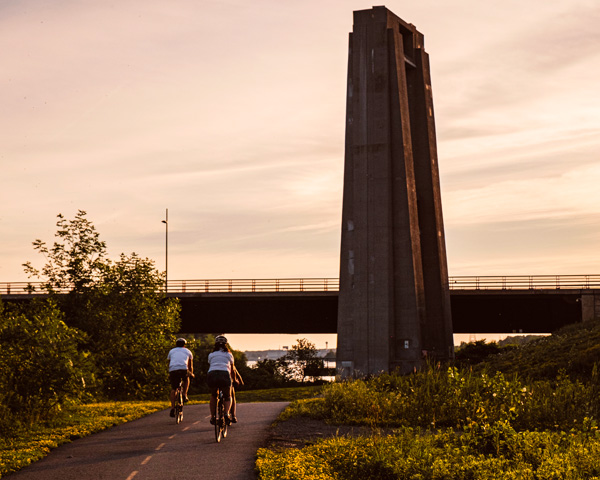 Get rolling
There's been a cycling boom in the Cornwall area this summer, and for good reason. The local span of the Waterfront Trail is one of the best in the province, and it's attracting riders from near and far.
Park at the Civic Complex for free and head out on your own waterfront cycling adventure with cool views and landmarks at every turn. You can even make a night of it with our Cycle & Stay Package currently available until the end of October.
Click here for everything you need to know about cycling in Cornwall.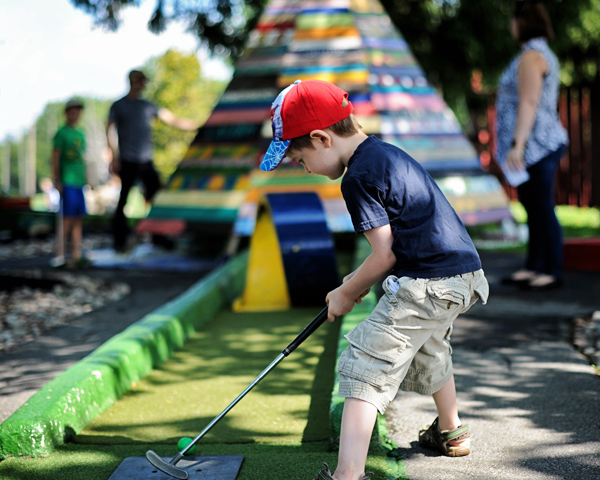 Putt-er around
Get into the swing of things with a visit to Archie's, a Cornwall institution. Enjoy a round of mini-putt with the family or work on your swing at the driving range. There's also foot golf if you're looking for a new adventure to try out with the family!
If you're looking to get a round of golf in, look no further than Summerheights Golf Links or Cornwall Golf and Country Club – both courses are in great shape and ready to challenge you!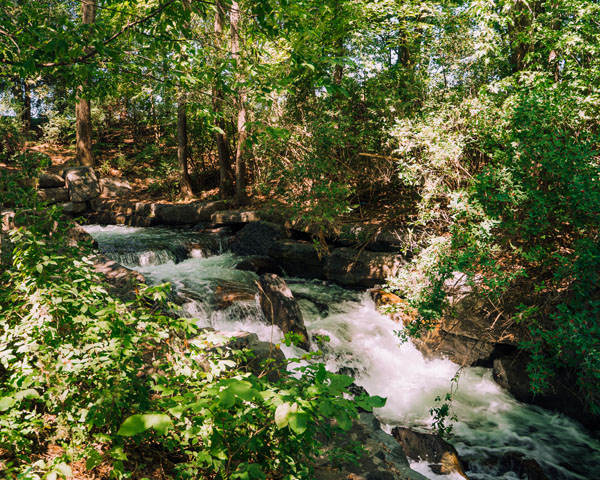 Into the wild
Cornwall is fortunate to have some amazing outdoor trails and conservation areas to get in tune with nature. The Rotary Eco-Gardens in Lamoureux Park is a great place to start.
The beautiful nature trails at Gray's Creek Conservation Area and Guindon Park are also worth checking out. Best of all, both are just minutes away!
The Waterfront Trail – which stretches from one end of Cornwall to the other – is also a great option for exploring the outdoors with the kids.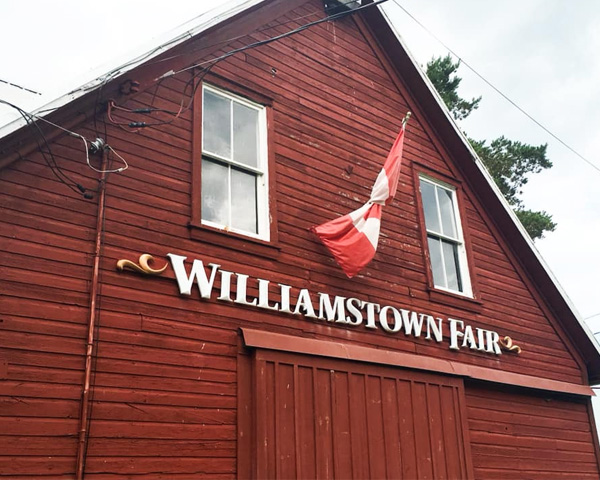 A tradition continues
Canada's oldest annual fair will continue its tradition of celebrating community with a virtual event!
The Williamstown Fair will be open as a drive-thru experience. Beginning at 4 pm on Saturday, guests will able to drive through the fairgrounds while experiencing fair favorites like cotton candy and candy apples, farm animals, and over 1,000 feet of displays to enjoy right from your car!
Admission is free however donations will be graciously accepted. For full details on how to attend, please click here.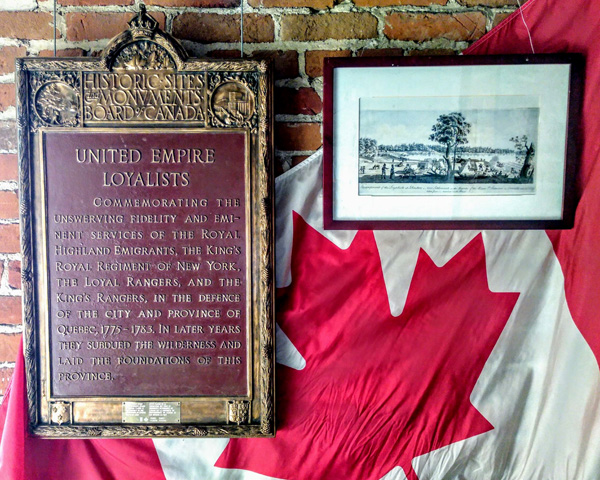 Go back in time
Take the family on a magical history tour this Labour Day weekend with a visit to some of the area's heritage attractions.
The Cornwall Community Museum in Lamoureux Park is open for guided tours on weekends, while Upper Canada Village's summer season of guided tours wraps up on Sunday (click here for info on visiting).
The Lost Villages Museum west of Cornwall is another great stop to learn more about a pivotal chapter in the area's history.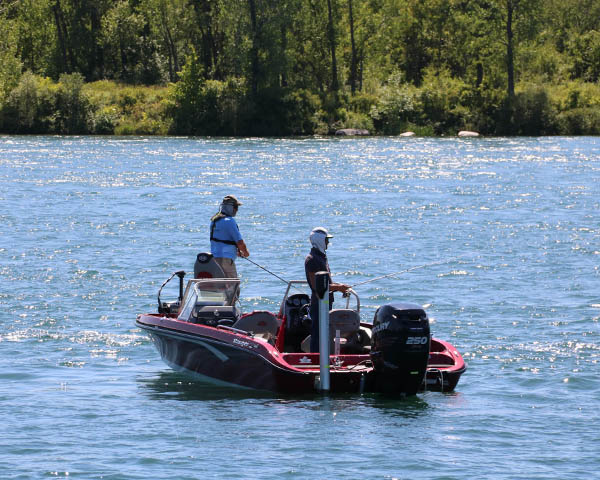 Fish on!
Whether you're in search of a fun fishing outing with the kids or on the hunt for a trophy fish, you'll find it in Cornwall.
The boat launch in Lamoureux Park (behind the RCAFA Wing 424 building) is the perfect place to set out on the river for some fall fishing. Lamoureux Park and the Cornwall Canal also have some great shoreline fishing options as well.
Click here for all you need to know about fishing in Cornwall.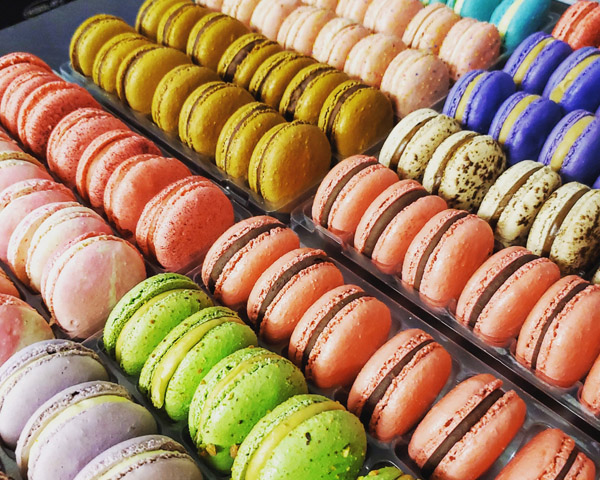 Sweet times
What better way to wrap up summer than with some sweet treats or ice cream?
Cornwall has a great selection of shops to satisfy your sweet tooth, from beautiful baked goods at Fairy Sweet or Cakes and More to bubble tea at Sip & Scoop or giant ice cream cones at Cowan's Dairy – and countless others!
Check out our list of sweet spots and have fun indulging!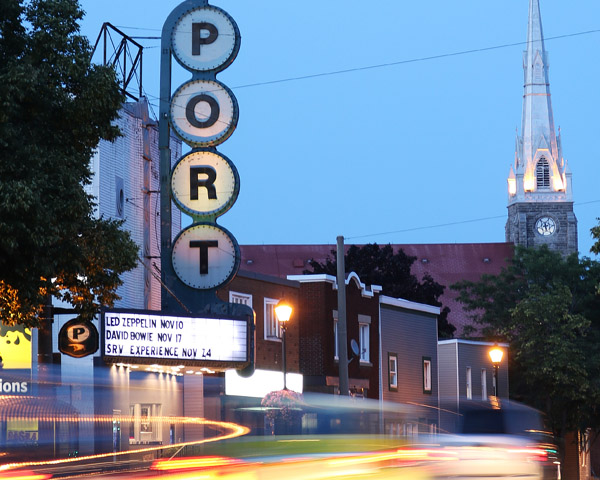 Raise the curtain
The lights recently came back on at Cornwall's Port Theatre – one of the city's most iconic landmarks – and there's a full agenda of fun on tap this weekend.
On Saturday night, there's That Comedy Show featuring That Canadian Guy Glen Foster. Showtime is 7 pm and tickets are still available!
Or take the family on a trip back to your childhood with a showing of The Goonies! There are matinee screenings on Friday, Sunday and Monday!
For more information, please click here.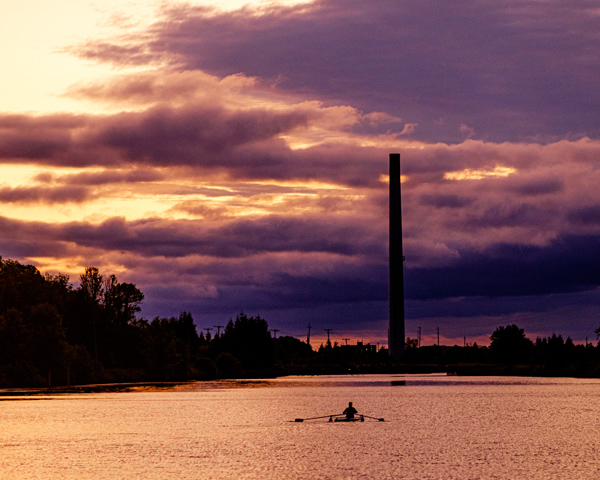 Paddle away
The Raisin River Canoe Race didn't happen as usual this year, but there's still plenty of opportunity for fun!
This year's race is virtual and participating is easy – simply post a photo of yourself in a canoe or kayak on a body of water in Cornwall or SDG Counties and you can earn a race medal.
Be creative (and safe) and have some fun on the water at the same time!
For full details, please click here.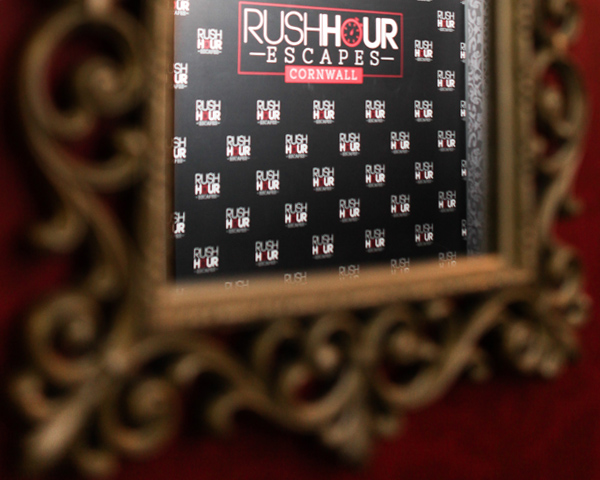 Feel the rush
Downtown Cornwall's Rush Hour Escapes recently opened a new Escape Room, Code Red, and it's drawing rave reviews!
The Cold War era themed game room challenges groups to break into an air force base and steal a detonation code for a weapon of mass destruction before time – and civilization as we know it – expires.
Round up a group of friends or family and see if you have what it takes!
For more info, please click here.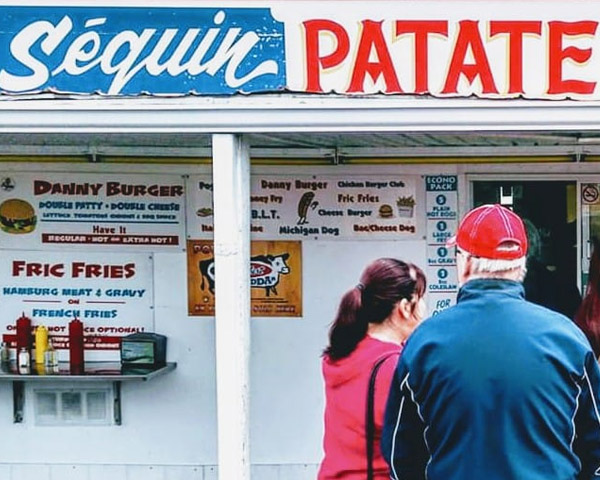 Food truck fun
Saying goodbye to summer wouldn't be complete without one last visit to a food truck or chipstand.
Cornwall has many great ones, from Chef in a Bun and Gaetan's Chip Stand to The Loose Caboose and Seguin Patate.
And don't forget, Seguin is doing a day-long fundraiser for the Agape Centre on Satuday, with all sales going to the local charity. That's what you call a rewarding meal!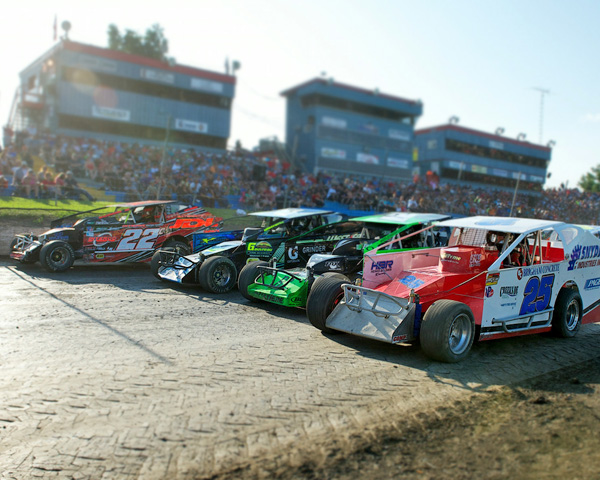 Feel the rush
The engines will be roaring at Cornwall Motor Speedway on Sunday with the Labour Day Bash.
The race night, set to start at 6:30 pm, will feature 180 laps of action in various divisions including Modified, Sportsman, Pro-stock, Lightning and Mini-stock.
Only 100 tickets are available for the event so don't delay in getting yours!
For more information, please click here.
---
#ExploreCornwallON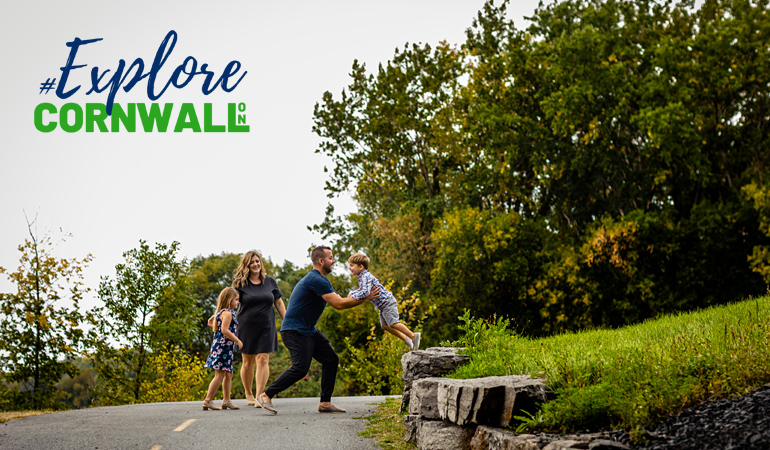 Save on attractions, accommodations, restaurants and more with the #ExploreCornwallON program powered by FanSaves and Cornwall Tourism!
The #ExploreCornwallON allows visitors and residents alike to save on purchases at dozens of local businesses – and best of all, it's completely free.
Some of the deals offered through #ExploreCornwallON include:
10 % off a standard room at Ramada by Wyndham or the Best West Parkway Inn & Conference Centre
$5 off a full-day bike rental at Marina 200
10 % off the Code Red escape room (for a group of 8) at Rush Hour Escapes
A 2-for-1 golf round at Archie's Family Golf Centre
and many more!
Discounts are redeemed either online or via a free app that is used at the point of purchase.
Click here to access the #ExploreCornwallON program and begin exploring – and saving!
Play it safe!
We all have a part to play in combating the spread of COVID-19. Residents are encouraged to wear masks in indoor public spaces and practice frequent hand washing and physical distancing. For the latest guidelines and restrictions related to COVID-19, please visit the Eastern Ontario Health Unit website.
Keep exploring!
Looking for other fun things to do in Cornwall? Check out the Explore section of our website for other fun-filled activities to keep you busy. Better yet, consider extending your stay with a night at one of our great accommodations!

Article by Kevin Lajoie
www.CornwallTourism.com