15 things to do this Family Day weekend
February 16, 2022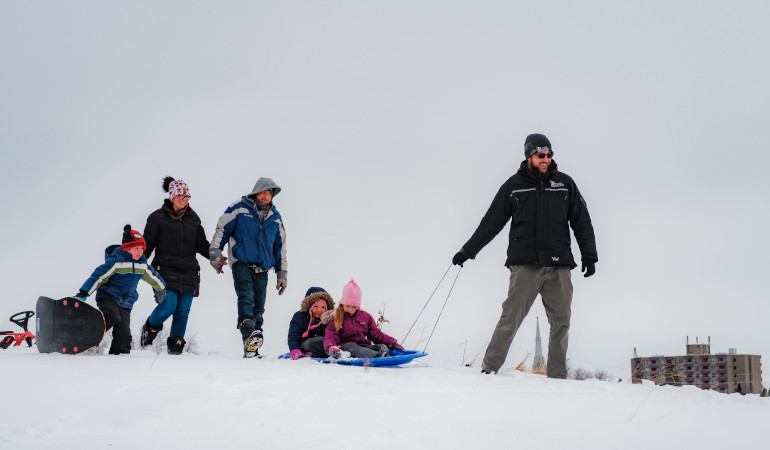 The Family Day long weekend is here – and there's 'snow' better time to get out and enjoy winter with your loved ones!
Here in Cornwall and SDG Counties, there are a bunch of ways to safely enjoy some physical activity and experience new winter adventures with the family. To help get you started, we've put together a list of activities to enjoy this weekend in celebration of all things family and fun – happy exploring!
Please note: Weather conditions can impact some of the activities listed here so make sure to plan accordingly. Businesses and venues also have specific Covid policies and procedures in place. Please check with them directly to ensure you have the latest information.
1. Winter wonderland
Guindon Park in Cornwall's west end is a true winter wonderland for those in search of outdoor adventure. Enjoy groomed cross-country and snowshoe trails, fat bike trails and more. The eastern parking lot (the one closest to Power Dam Drive) is the best place to start. Check out the brand new sign at the trail head and embark on your adventure. New trail markers have also been added to improve navigation. You can also rent snowshoes and fat bikes from Boatingery Adventure Trends (located in the pop-up container in the parking lot) and there's a porta potty available in the parking lot. For maps and more info, click here.
Related: Snowshoe rentals now available at Guindon Park
2. Step info nature
The Cornwall area is rich with trails and outdoor areas to enjoy – even in winter. A large portion of the Riverside Trail in Lamoureux Park is cleared during the winter months for the benefit of residents and visitors looking for some sightseeing and physical activity. You also won't regret a snowshoe outing at Summerstown Trails or a visit to Gray's Creek Conservation Area or the Upper Canada Migratory Bird Sanctuary. At the latter two, the chickadees are known to eat seeds right out of your palm!
Related: Explore the wonders of winter at Gray's Creek
3. Go on a GeoAdventure
Explore the Cornwall area in a whole new way with the Raisin Region GeoAdventure, a geocaching treasure hunt that's growing in popularity. All 20 GeoAdventure caches, hidden throughout Cornwall and SDG Counties, contain a unique QR code leading to hidden digital content about each cache site. Some of the caches also contain secret codes, which, when added up, allow the final cache site to be unlocked. Best of all, the 12 gold caches needed to earn the Raisin Region GeoCoin are all available in winter – so check out the map (click here) and start hunting!
Related: Explore Cornwall with the Raisin Region GeoAdventure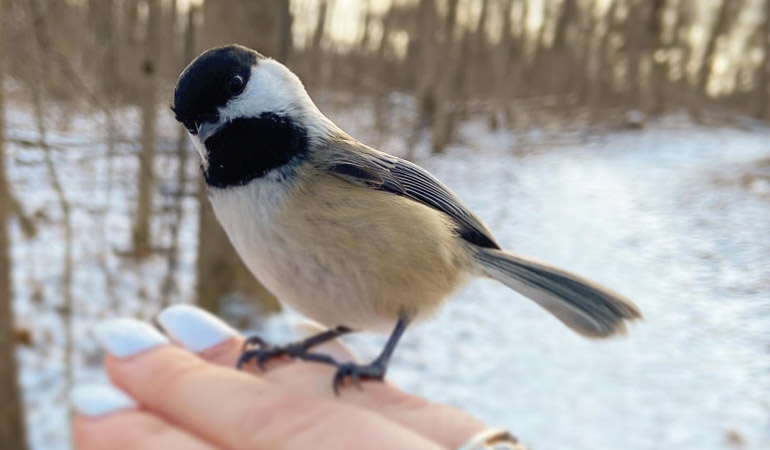 4. Tobogganing
Feel the rush of speed and the cool air on your face with this favourite Canadian winter pastime! Some great spots to start include Lamoureux Park (near the splashpad and west of the Cornwall Community Museum), the hill at the west side of Legion Park on Race Street and Snetsinger Park. The east entrance of the Long Sault Parkway is also a favourite locale for tobogganing enthusiasts.
5. See the sculptures
Akwesasne artist Ryan Hill turned lots of heads recently with his beautiful snow sculpture, King of the Forest, in Lamoureux Park. Weather permitting, the artist will be back in action this weekend creating additional snow sculptures near the splashpad in Lamoureux Park and the front courtyard at Glen Stor Dun Lodge. Stop by and see the artist in action as he turns giant blocks of snow into beautiful one-of-a-kind creations!
Related: Giant snow sculpture takes root in Lamoureux Park
6. Go big at Big Ben
Escape the city within the city at Big Ben Ski Centre! The local hill is offering free admission on Family Day for all of its amenities, including the ski/snowboard hill, skating rink (no hockey), snowshoe/hiking trail and training hill. Lessons are also available all day (at cost) – book a spot by calling 613-933-6377.
Related: Big Ben returns for another season of fun
7. Head to the countryside
Head to Countryside Adventures for the ultimate family fun day! Enjoy the 3 km skating trail through the forest along with snowshoeing, cross-country skiing, tubing and much more (weather permitting). Check out their Facebook page for the latest on trail conditions before heading out.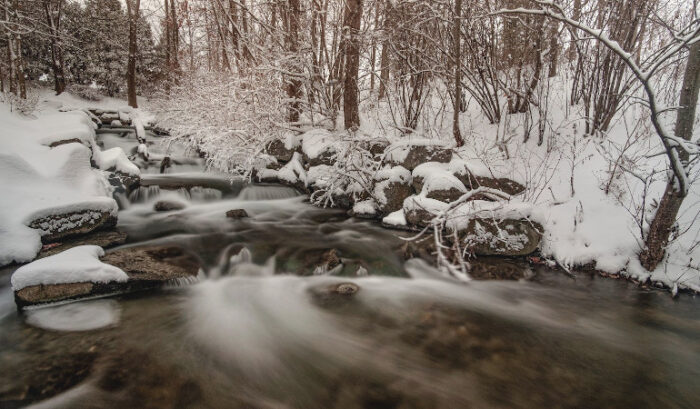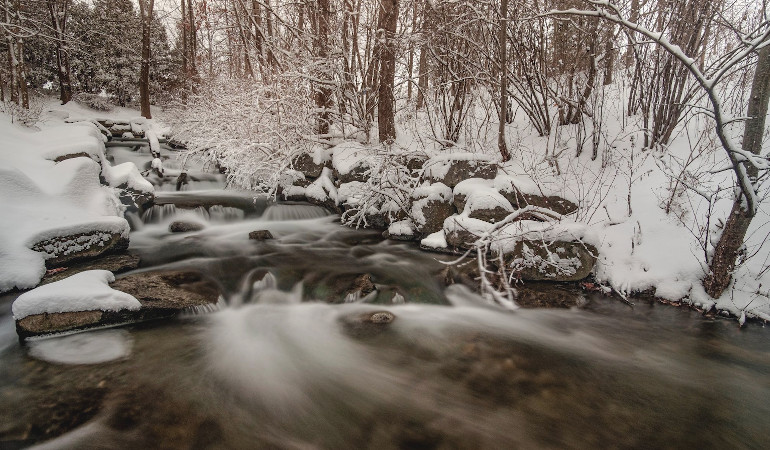 8. Game on!
There's nothing more Canadian than lacing up a pair of skates and heading out on a fresh sheet of ice! Cornwall is home to a number of neighbourhood rinks that are perfect for both beginner and avid skaters of all ages. Skate the day away at Optimist Park, King George Park, Menard Park, Grant Park, Memorial Park or Reg Campbell Park. You can also head indoors and enjoy a public skate at the Benson Centre for just $2! There are various times scheduled this weekend but spots are limited so you must purchase online in advance (click here).
Please note: Access to the outdoor rinks is weather-dependent.
9. Curtain call
The latest production from Seaway Valley Theatre Company, Nunsense, is drawing rave reviews. It will be playing over Family Day weekend and additional tickets were recently made available for the winter musical – but don't delay, they're going fast! You can purchase them in advance online (click here). For more info on the show and health and safety policies, click here.
10. Feel the rush
Challenge your friends and family to conquer the two amazing – and new – escape rooms at Cornwall's Rush Hour Escapes in Downtown Cornwall. Gather a team and see if you have what it takes to escape in time! It can be fun for older children too – The Expedition game is suitable for those ages 7 and up while the recommended age for the Code Red game is 12 and up. Reserve your time online (click here) and get ready for a great escape!
11. Catch a game
Nothing says winter in Canada like a game of hockey! Head to the Benson Centre on Saturday night to cheer on the Cornwall Prowlers as they take on the Deseronto Bulldogs (7:30 pm) or head to the Cornwall Civic Complex on Family Day Monday to watch the Cornwall Colts face off against their Highway 401 rivals, the Brockville Braves, at 3 pm. Tickets for both games can be purchased at the door.
12. No time to spare
Bring your family to Nativity Bowling and roll the day away with some good old-fashioned fun at the beloved Cornwall bowling alley! Call 613-933-0590 to reserve your spot.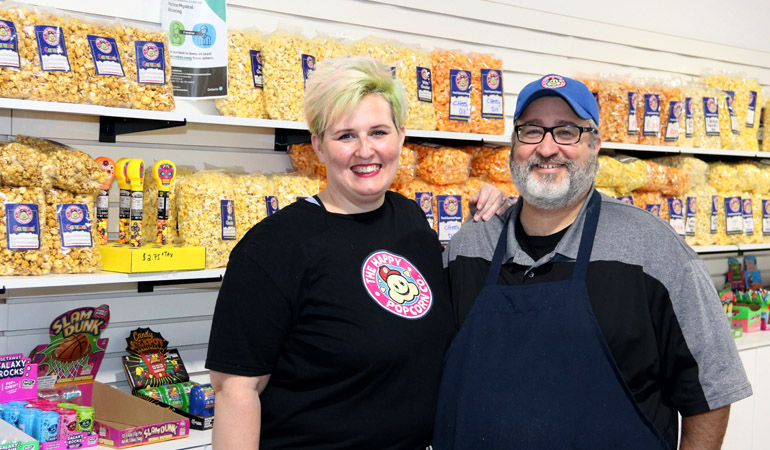 13. Movie time
Cornwall's classic movie venue, the Port Theatre, is offering a matinee screening of Clifford the Big Red Dog on Saturday, Sunday and Monday at 1:30 pm. Tickets are just $5! For more info and the latest health and safety protocols, click here. Galaxy Cinemas is also open and offering a full list of movies this weekend – check out their website to see what's in store.
14. Discover Downtown
Make your way Downtown on Saturday for some sweet treats, savoury eats and cool finds. Load up on some gourment popcorn and candy from The Happy Popcorn Co. (and check out their new home), some baked goods from Fairy Sweet or some epic donuts Riley's Bakery. Save time to shop for some cool finds at Kid's Korner, Fantasy Realm and Coleman's Mod & Repair or some trendy fashion items at Life's Little Pleasures, Love and Lee and dgvintage before wrapping things up with a great meal at one of the many restaurants nearby.
15. Take the plunge!
Take the plunge on the two-storey waterslide and splash the day away at the Cornwall Aquatic Centre. The facility is hosting drop-in leisure swims on Saturday, Sunday and Monday but space is limited – you must reserve your spot and pay online through the City of Cornwall's online recreation system (click here to access)!
Make a night of it!
Turn the fun into an overnight getaway with an overnight stay at Ramada by Wyndham Cornwall. The Brookdale Avenue hotel is working on an outdoor rink on their property so don't forget your skates! They also have a beautiful indoor pool to enjoy. For a limited time, there's a special Stay, Swim & Explore rate available starting at $119! Call 613-933-8000 to book your stay.
Winter fun
Looking for other ways to enjoy winter? From snowshoeing and skating to togogganing and snowboarding, there are plenty of winter activities in Cornwall to keep the family entertained! Check out our Winter Fun page for more information!
#ExploreCornwallON
Looking for other fun things to do in Cornwall? Check out the Explore section of our website for other fun-filled activities to keep you busy. Better yet, consider extending your stay with a night at one of our great accommodations!
Got a question?
Got questions? Need recommendations? We're here to help! Call or text us at 613-938-4748 or email us at info@cornwalltourism.com and we'll be pleased to help you with any questions you may have!
Also make sure to check us out on Facebook and Instagram for updates and more great reasons to visit Cornwall!